News and press releases from the OSCE's global activities.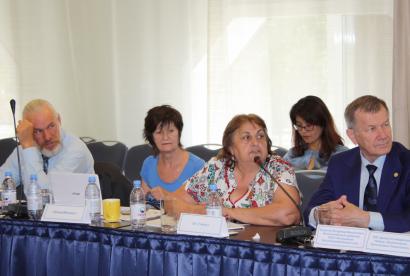 Publishing date:
11 July 2019
The OSCE Programme Office in Nur-Sultan supported a roundtable discussion on the implementation of the Aarhus Convention principles in Kazakhstan on 9 and 10 July 2019 in Nur-Sultan...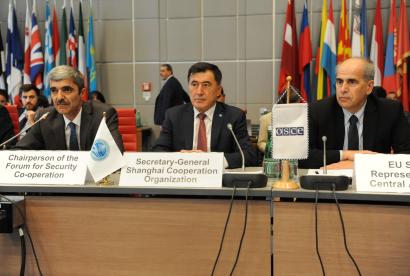 Publishing date:
10 July 2019
Content type:
Press release
VIENNA, 10 July 2019- Experiences and best practices of co-operation among regional organizations, particularly how to develop and strengthen synergies between the work and activities of the OSCE, the Shanghai Co-operation Organization (SCO) and the European Union (EU) in Central Asia, were the focus of today's meeting of the OSCE Forum for Security Co-operation, under the Chairmanship of Tajikistan...
Publishing date:
10 July 2019
Content type:
Daily report
Compared with the previous reporting period, the SMM recorded fewer ceasefire violations in both Donetsk and Luhansk regions. The SMM saw fresh damage to houses due to shelling in Khreshchatytske. The SMM saw fresh craters and recorded ceasefire violations inside the Zolote disengagement area. The Mission facilitated and monitored adherence to the ceasefire to facilitate repairs and the operations of critical civilian infrastructure. Restrictions of the SMM's access continued, including in non-government-controlled Veselohorivka...
Publishing date:
10 July 2019
Following Spain's early parliamentary elections on 28 April 2019, the OSCE Office for Democratic Institutions and Human Rights (ODIHR) has published its final conclusions. The elections were highly competitive and parties were able to present diverse political views.  However, the campaign`s tone
Publishing date:
10 July 2019
Content type:
Press release
STRBSKE PLESO, 9 July 2019 – Coming from Luxembourg, where nearly 300 OSCE parliamentarians had just met for the 28th Annual Session, OSCE PA President George Tsereteli (Georgia) and Secretary General Roberto Montella were among the high-level participants of the OSCE Informal Ministerial meeting convened today by Slovak Foreign Minister and OSCE Chairperson-in-Office Miroslav Lajcak in the High Tatras Mountains of Slovakia...
Publishing date:
10 July 2019
Content type:
Press release
LONDON, 10 July 2019 – The OSCE Representative on Freedom of the Media, Harlem Désir, launched today the "Twentieth Anniversary Joint Declaration: Challenges to Freedom of Expression in the Next Decade", at the Global Conference for Media Freedom organized by the United Kingdom and Canada in London...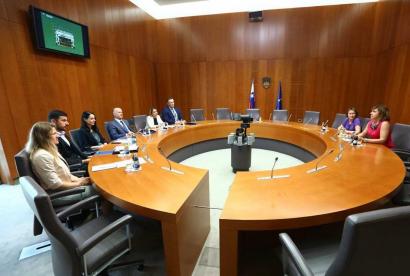 Publishing date:
10 July 2019
As part of ongoing activities with the country's parliament, the OSCE Mission to Montenegro organized a two-day study visit to Slovenia on 3 and 4 July, which aimed at further supporting bilateral co-operation between the two parliaments. The main topic of the visit was performance management and sharing best practices...