News and press releases from the OSCE's global activities.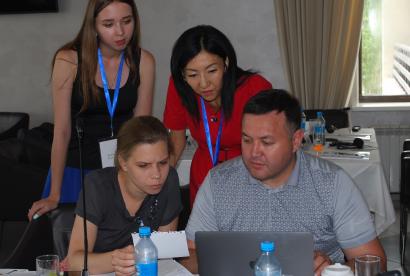 Publishing date:
2 August 2019
An OSCE-supported training seminar on enhancing dialogue and co-operation between the courts and media concluded on 2 August 2019 in Shchuchinsk, Kazakhstan. Forty judges-co-ordinators, press secretaries, journalists and bloggers from the cities of Kostanay and Nur-Sultan and the Akmola, Karaganda, Kostanay, North Kazakhstan, Pavlodar regions took part in the event...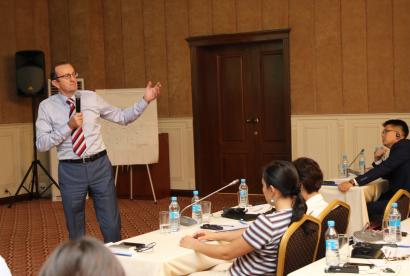 Publishing date:
2 August 2019
The OSCE Programme Office in Nur-Sultan supported a two-day seminar on anti- money laundering and combating the financing of terrorism (AML/CFT) on 1 and 2 August 2019 in Almaty, Kazakhstan...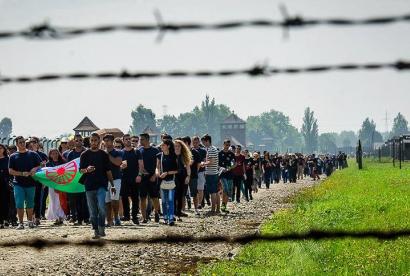 Publishing date:
2 August 2019
Content type:
Press release
WARSAW/BRUSSELS, 2 August 2019 – In order to acknowledge the suffering of victims and work towards greater tolerance, more efforts are needed to educate young people about the horror of the Roma genocide that took place during the Second World War, said the OSCE Office for Democratic Institutions and Human Rights (ODIHR) and the United Nations Human Rights Office for Europe in a joint statement on Roma Genocide Remembrance Day...
Publishing date:
1 August 2019
Content type:
Daily report
Compared with the previous reporting period, the SMM recorded a similar number of ceasefire violations in Donetsk and Luhansk regions. The Mission saw a fresh crater and unexploded ordnance near civilian properties on the western edge of Pervomaisk. An SMM long-range unmanned aerial vehicle (UAV) spotted military hardware in the Petrivske disengagement area. An SMM mid-range UAV spotted anti-tank mines, some for the first time, near non-government-controlled Nyzhnie Lozove and Pikuzy. The Mission facilitated and monitored adherence to the ceasefire to facilitate repairs of power lines and the drilling of water wells. Restrictions of the SMM's access continued, including at a checkpoint near Verkhnoshyrokivske and near the border with the Russian Federation, all in non-government-controlled areas...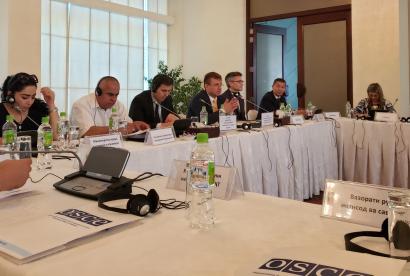 Publishing date:
1 August 2019
Representatives of Tajikistan's government, international organizations and civil society working to combat human trafficking came together for a conference organized by the OSCE Programme Office in Dushanbe on 25 July 2019 to mark the World Day against Trafficking in Human Beings...
Publishing date:
1 August 2019
Content type:
Press release
COPENHAGEN, 1 August 2019 – Norwegian parliamentarian Abid Raja has been appointed as Chair of the OSCE PA's Ad Hoc Committee on Countering Terrorism (CCT) and will take up his responsibilities immediately. OSCE PA President George Tsereteli (MP, Georgia) made the appointment Monday and also this week appointed Lisa Chambers (MP, Ireland) as Co-Chair of the CCT...
Publishing date:
31 July 2019
Content type:
Press release