News and press releases from the OSCE's global activities.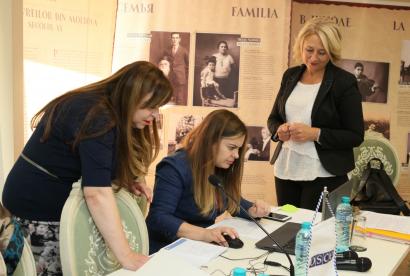 Publishing date:
4 November 2019
OSCE supported a workshop on the use of a methodological guide for an optional high school course "Holocaust: the History and Lessons of Life". Over 30 history and civil education teachers attended the training course on 31 October and 1 November 2019 in Chisinau.
Publishing date:
4 November 2019
Content type:
Press release
KYIV, 4 November 2019 – The Special Representative of the OSCE Chairperson-in-Office in Ukraine and in the Trilateral Contact Group, Ambassador Martin Sajdik, made today the following statement to the press...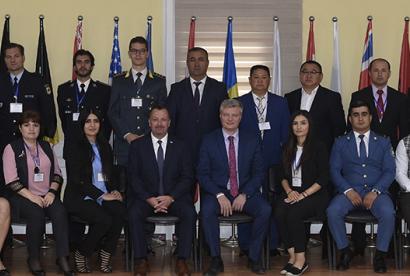 Publishing date:
4 November 2019
The OSCE Border Management Staff College (BMSC) concluded its 25th Border Management Staff Course in Dushanbe on 1 November 2019...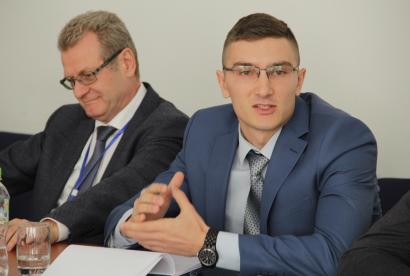 Publishing date:
4 November 2019
Border officials from Tajikistan, Kyrgyzstan, and Uzbekistan completed a one-week workshop on analytical research and information sharing practices on 25 October 2019 in Dushanbe. The training provided the 15 participants with skills for efficient analysis of risks and threats, and tools for information sharing between border protection agencies to better prevent border incidents in the region. The training was organized by the OSCE Programme Office in Dushanbe.
Publishing date:
2 November 2019
Content type:
Spot report
On 1 November, the SMM received a letter from the armed formations in non-government-controlled areas of Luhansk region, notifying that they had completed the withdrawal of forces and hardware in the agreed disengagement area near Zolote...
Publishing date:
2 November 2019
Content type:
Daily report
Summary Compared with the previous reporting period, the SMM recorded more ceasefire violations in both Donetsk and Luhansk regions. A boy was injured due to small-arms fire in Zolote-5/Mykhailivka. The SMM saw damage to a house in Oleksandrivka. The Mission observed further withdrawal of forces
Publishing date:
1 November 2019
Content type:
Daily report
Summary Compared with the previous reporting period, the SMM recorded fewer ceasefire violations in Donetsk region. It recorded no ceasefire violations in Luhansk region. The SMM saw a crater in the yard of a residential house in Zolote-5/Mykhailivka. The SMM observed further withdrawal of forces