News and press releases from the OSCE's global activities.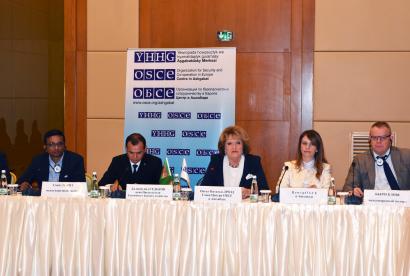 Publishing date:
15 November 2019
On 14 and 15 November 2019, the OSCE Centre in Ashgabat provided a platform for regional dialogue on the best practices and standards in use of innovative water management technologies. Representatives of the State Committee of Water Economy, the Ministry of Agriculture and Environmental Protection, the Executive Committee of the International Fund for Saving the Aral Sea (IFAS) and other Turkmenistan agencies were joined by their counterparts from Kazakhstan, Kyrgyzstan, Tajikistan and Uzbekistan...
Publishing date:
15 November 2019
The fourth National Forum of Defence Lawyers took place on 15 November 2019 in Nur-Sultan. The event was jointly organized by the OSCE Programme Office in Nur-Sultan, the NGO Legal Policy Research Centre, and the National Bar Association.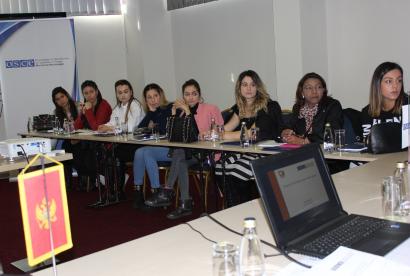 Publishing date:
15 November 2019
The results of the project on prevention of early marriages among vulnerable groups were presented at an event organized by the OSCE Mission to Montenegro on 14 November 2019 in Podgorica.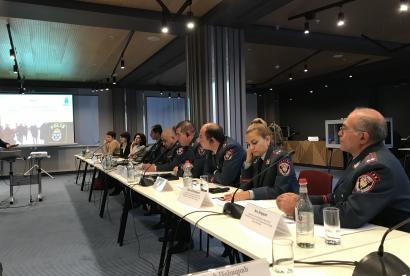 Publishing date:
15 November 2019
Policing public order based on democratic principles was the focus of a roundtable discussion organized by the Strategic Police Matters Unit of the OSCE Transnational Threats Department in Yerevan on 14 November 2019 for 11 high-level Armenian police officers and five Members of Parliament from the Standing Committee on Defence and Security...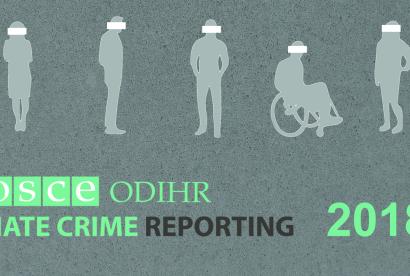 Publishing date:
15 November 2019
Content type:
Press release
WARSAW, 15 November 2019 – Marking the International Day for Tolerance on 16 November with the publication of its annual hate crime dataset, the OSCE Office for Democratic Institutions and Human Rights (ODIHR) urges countries to implement hate crime legislation that has existed on their law books for many years...
Publishing date:
14 November 2019
Content type:
Daily report
Summary Compared with the previous reporting period, the SMM recorded more ceasefire violations in Donetsk region and fewer in Luhansk region. The SMM was notified by the Ukrainian Armed Forces and by the armed formations in non-government-controlled areas of Donetsk region that the withdrawal of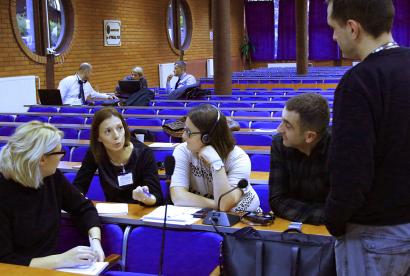 Publishing date:
14 November 2019
The OSCE Mobile Training Team delivered an interactive training course on the identification of foreign terrorist fighters (FTFs) for 25 first- and second-line Serbian border officers as well as officials of the country's Security Information Agency from 12 to 14 November 2019 in Belgrade...