News and press releases from the OSCE's global activities.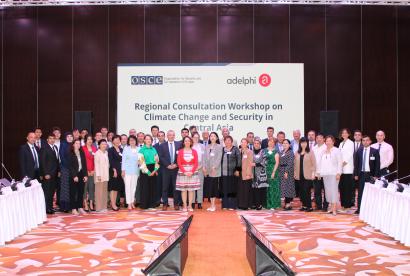 Publishing date:
14 July 2022
On 13-14 July, over 50 participants representing a wide range of government and civil society organizations from Kazakhstan, Kyrgyzstan, Tajikistan, Turkmenistan and Uzbekistan as well as international organizations convened in a workshop in Almaty, Kazakhstan. The initiative aimed to discuss climate change and security challenges in the region, and to identify regional co-operation opportunities  and joint actions to address these challenges.
Publishing date:
13 July 2022
Content type:
Press release
VIENNA, 13 July 2022 – Following recent prison sentences, the OSCE Representative on Freedom of the Media, Teresa Ribeiro, today deplored the continued practice of judicial reprisals against journalists and media workers in Belarus.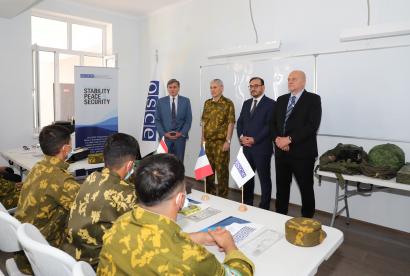 Publishing date:
13 July 2022
Twenty-five Special Unit officers of Tajikistan's Border Troops started the course on Sustaining Field Operational Capacity on 12 July in the Regional Training Center of Tajikistan's Border Troops in Shahrinav district. The training course is conducted within the framework of the Patrol Field Capacity Building project through the promotion of Regional Cooperation, financed by the Republic of France and implemented by the OSCE Programme Office in Dushanbe.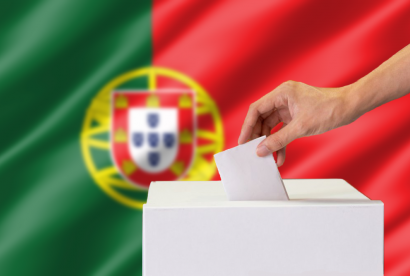 Publishing date:
12 July 2022
The bodies in charge of administering the 30 January 2022 early parliamentary elections in Portugal enjoyed a high level of confidence among all electoral stakeholders and effectively organized the early elections. The campaign was competitive, allowed voters to make an informed choice and all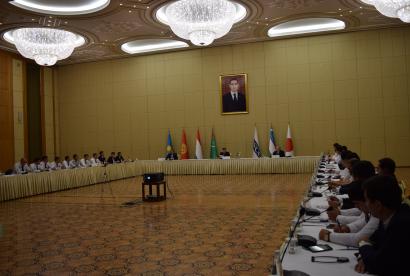 Publishing date:
12 July 2022
An OSCE-organized regional training workshop on risk management based on the analysis of nonverbal communication, including emotional facial and body expressions, took place from 12 to 14 July 2022. The workshop brought together, online and in-person, around 80 officials from relevant border and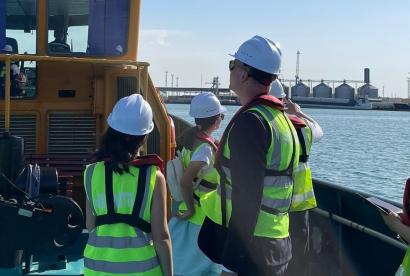 Publishing date:
12 July 2022
Aktau in Kazakhstan has become the first port in the country to receive the Ports Environmental Assessment System certification and EcoPorts status from the European Sea Ports Organization (ESPO).
Publishing date:
12 July 2022
On 12 July 2022, students and young professionals from various academic disciplines and sectors took part in a training on Climate Change and Security in Central Asia in Bishkek. The Office of the Co-ordinator of OSCE Economic and Environmental Activities (OCEEA) and the Berlin-based think tank adelphi organized the event in partnership with the OSCE Academy and the OSCE Programme Office in Bishkek.