News and press releases from the OSCE's global activities.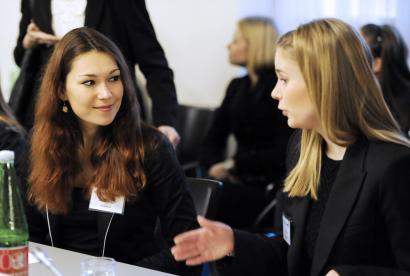 Publishing date:
23 May 2014
Young leaders, activists, students, researchers, NGO members, aged 20 to 35, interested in learning about the Organization for Security and Co-operation in Europe (OSCE) are invited to participate in the project "Building an OSCE Youth Network in Georgia", in Tbilisi from June to December 2014.
Publishing date:
30 April 2014
Content type:
Press release
ASTANA, 30 April 2014 – An OSCE-supported a roundtable meeting on engaging youth to counter violent extremism and radicalization that lead to terrorism (VERLT) concluded today in Almaty...
Publishing date:
25 April 2014
The State Emergency Service of Ukraine and the OSCE Project Co-ordinator launched the Webspace of Safety – an Internet portal created to inform children about risks and threats posed by explosive hazards present in Ukraine...
Publishing date:
14 April 2014
As part of the project supporting participation of Gagauz youth in public and political life, the OSCE Mission to Moldova organized the first master class for students of Comrat University, in Gagauzia, on 14 April 2014. The invited guest, Hungarian Ambassador Mátyás Szilágyi, discussed with the students the rights of national minorities in Hungary...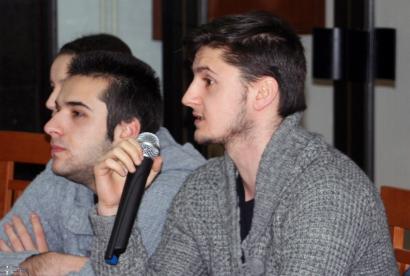 Publishing date:
17 March 2014
Raising awareness among the youth branches of political parties on the importance of democratic values in an election process was the aim of a conference organized by the OSCE Mission to Skopje and the MOST non-governmental organization on 14 to 16 March 2014...
Publishing date:
11 March 2014
Content type:
Press release
SKOPJE, 11 March 2014 – "Say No to Violence!"- an OSCE-supported media campaign promoting positive values and non-violent behaviour among school students, is being launched in Skopje today...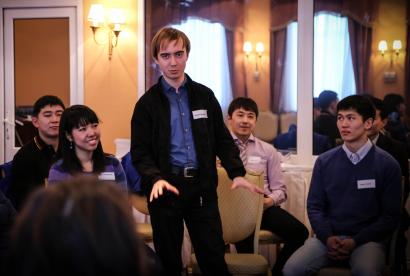 Publishing date:
4 March 2014
A two-day reunion meeting for Kazakhstan's alumni of the Central Asian Youth Network (CAYN) concluded on 3 March 2014 in Astana. The event, supported by the OSCE Centre in Astana, was organized to help further develop networking among young leaders with a keen interest in building trust and ensuring long-term security and co-operation in the region...