News and press releases from the OSCE's global activities.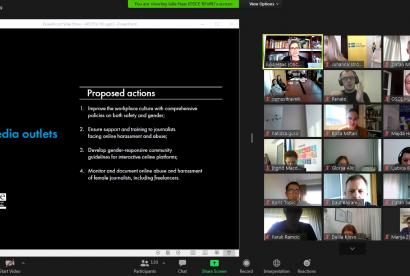 Publishing date:
23 February 2021
The OSCE Mission to Bosnia and Herzegovina (BiH) organized an online round table discussion on the harassment of women in the public sphere on 23 February 2021...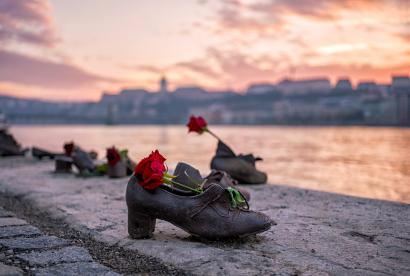 Publishing date:
27 January 2021
Content type:
Press statement
STOCKHOLM/WARSAW/WASHINGTON, 27 January 2021 – "Co-operation and an ongoing conversation about the changing face of anti-Semitism are crucial to ensure that we do not only commemorate the horrors of the Holocaust but also learn from it for the future," leading OSCE officials said on International Holocaust Remembrance Day.
Publishing date:
15 December 2020
Moldovan law enforcement officers strengthened their capacities and knowledge to identify and investigate hate crimes at an OSCE-led training of trainers from 9 to 11 December 2020. The Joint Law Enforcement Training Centre of the Moldovan Ministry of Internal Affairs Academy collaborated with the OSCE Mission to organize the event...
Publishing date:
14 December 2020
More than 60 lawyers, NGO and media representatives from both banks of the Dniester/Nistru River participated in three online webinars on non-discrimination, inter-ethnic relations and national minorities, held in late November and early December 2020. They were organized by the OSCE Mission to Moldova and delivered by Professor Frederick John Packer, Director of the Human Rights Research and Education Centre at the University of Ottawa...
Publishing date:
9 December 2020
Around 175 school teachers from all over Moldova attended a workshop on the history of the Holocaust from 1 to 3 December 2020. The OSCE Mission to Moldova, in co-ordination with the Moldovan Ministry of Education, Culture and Research, facilitated the workshop for school teachers to learn about the teaching methodology for the optional school course "The Holocaust: History and Lessons of life", which was introduced in September 2019...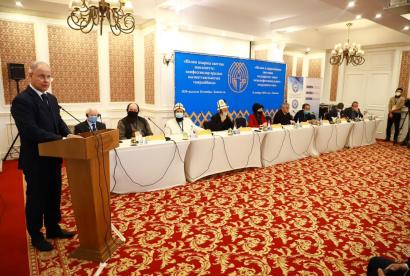 Publishing date:
3 December 2020
The State Commission on Religious Affairs of the Kyrgyz Republic held the 4th International Conference titled "Islam in a Modern Secular State: Experience of Interfaith Co-operation", on 26 November 2020, in partnership with the OSCE Programme Office in Bishkek.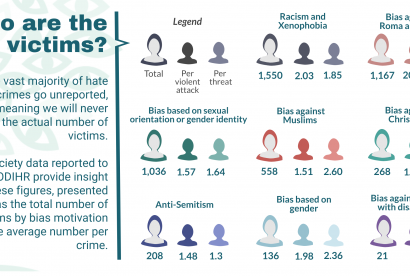 Publishing date:
16 November 2020
Content type:
Press release
WARSAW, 16 November 2020 – With the publication of its annual Hate Crime Report on today's International Day for Tolerance, the OSCE Office for Democratic Institutions and Human Rights (ODIHR) underscores the need for police to record hate crimes in order to ensure that victims are recognized and receive the support they so urgently need...