News and press releases from the OSCE's global activities.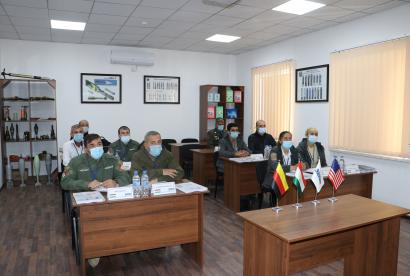 Publishing date:
16 October 2020
The OSCE Programme Office in Dushanbe started a capacity-building training course on Explosive Ordnance Disposal for 16 mid-to-senior ranking officers of Tajikistan's Ministry of Defence (MoD), Border Troops, the National Mine Action Centre, Norwegian Peoples Aid and the Union of Sappers of Tajikistan on 13 October 2020 in Dushanbe...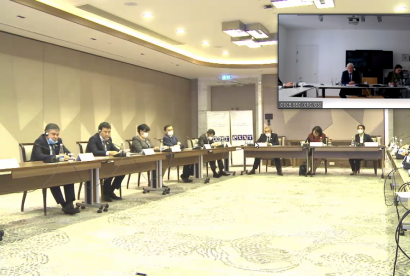 Publishing date:
9 October 2020
The role of parliament in oversight of the security sector in Uzbekistan was the focus of an OSCE event in Tashkent on 8 October 2020. Twenty members of the Oliy Majlis (parliament), coming from both the Legislative Chamber and the Senate, took part in the event. The workshop was organized, in a blended format, jointly by the OSCE Conflict Prevention Centre and the OSCE Project Co-ordinator in Uzbekistan, and supported by speakers from the OSCE Office for Democratic Institutions and Human Rights and the OSCE Parliamentary Assembly...
Publishing date:
18 August 2020
A six-day OSCE Programme Office in Dushanbe-supported meeting of the working group to examine and discuss key issues for the development of the 2020-2030 Penal Reform Strategy's Implementation Plan for Tajikistan concluded on 16 August 2020 in Varzob, Tajikistan...
Publishing date:
27 February 2020
At the invitation of the Standing Committee on Defence and Security of the Armenian National Assembly, some 50 representatives from oversight and government bodies, security sector institutions and civil society organizations gathered in Yerevan on 27 February 2020 to inaugurate the new national multi-stakeholder platform on democratic security sector oversight...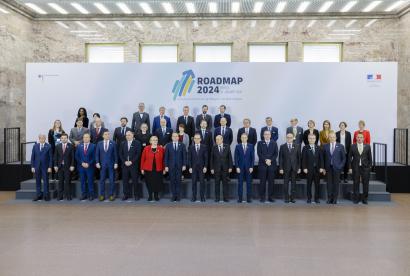 Publishing date:
31 January 2020
Content type:
Press release
BERLIN, 31 January 2020 – The second high-level meeting of the Franco-German initiative for the comprehensive control of Small Arms and Light Weapons (SALW) in the Western Balkans, supported by the OSCE, was held today in Berlin. The meeting focused on progress evaluation and provided an occasion for Western Balkans representatives and their international partners to present the results reached thus far, as well as their proposals for further activities under the 2024 Roadmap...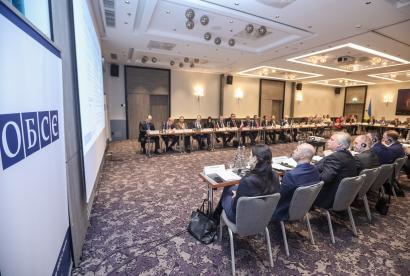 Publishing date:
21 January 2020
Content type:
Press release
KYIV, 21 January 2020 – The OSCE today expanded its support to Ukraine in strengthening its response to the illicit trafficking of weapons, ammunition and explosives, with the launch of another two extra-budgetary projects. Some 50 representatives of Ukrainian governmental agencies and the donor community participated in the projects' first Programme Governance Board meeting today in Kyiv, which marked the beginning of the OSCE's multi-year assistance to the Ukrainian authorities in this area...
Publishing date:
20 December 2019
SKOPJE, 20 December 2019 – According to the OSCE-supported Survey on Public Perception of Democratic Policing presented in Skopje today, over the last two years there has been an increase in the overall level of satisfaction and trust of citizens with the police.