News and press releases from the OSCE's global activities.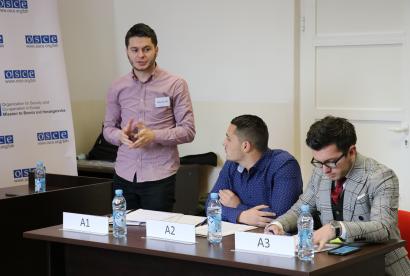 Publishing date:
15 April 2019
The first debating competition among universities from across Bosnia and Herzegovina (BiH) was organized by the OSCE Mission to BiH, in co-operation with Konrad Adenauer Stiftung, the Students' Union of the Dzemal Bijedic University of Mostar, the Gorgija Debating Club of the University of Zenica. The event was held at the Faculty of Law of the Dzemal Bijedic University from 12 to 14 April 2019 in Mostar...
Publishing date:
12 April 2019
Some 70 experts and practitioners involved in multilingual education shared their experiences at a conference on "Multilingual education in the OSCE region: experiences and perspectives for Moldova" on 11 April 2019 in Chisinau. The conference was organized by the office of the OSCE High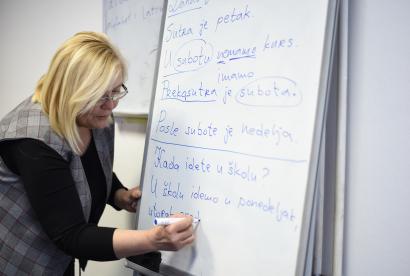 Publishing date:
29 March 2019
The OSCE Mission in Kosovo has started a set of three-month Albanian and Serbian language classes for youth belonging to Kosovo Albanian, Kosovo Serb, Kosovo Bosniak, and Kosovo Roma communities residing in the municipality of Obiliq/Obilić. The courses will run from March to June 2019...
Publishing date:
20 March 2019
Content type:
Press release
KYIV, 20 March 2019 – The "Puzzle Connection" exhibition, with artworks by young people from across Ukraine, including young artists who had to leave their homes because of hostilities in the eastern part of the country, opens to the public at the Kyiv History Museum from 22 March to 7 April 2019...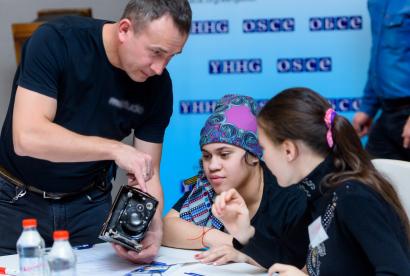 Publishing date:
28 February 2019
An OSCE-organized photography and photojournalism master class for persons with disabilities took place from 22 to 26 February 2019 in Ashgabat...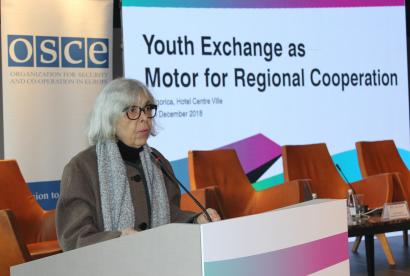 Publishing date:
14 December 2018
Young people must take the lead in dismantling barriers and promoting genuine regional reconciliation that will create a better future in their countries and the Western Balkans. This was a key conclusion of the conference Youth Exchange as Motor of Regional Co-operation, organized by Regional Youth Co-operation Office (RYCO) with the support of the OSCE Mission to Montenegro in Podgorica on 13 December 2018.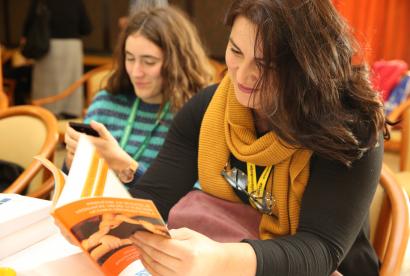 Publishing date:
6 December 2018
Newly elected education authorities should focus on quality inclusive education dedicated to strengthening students' skills and preparing them for a prosperous future, concluded participants at a conference on 6 December 2018 in Sarajevo. The event, titled #SviMožemoBolje, was organized by the OSCE Mission to Bosnia and Herzegovina (BiH).