News and press releases from the OSCE's global activities.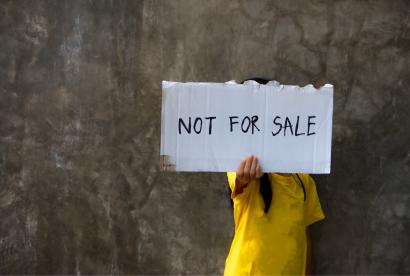 Publishing date:
30 July 2019
Content type:
Press release
WARSAW / VIENNA, 30 July 2019 – Governments must increase their efforts to combat trafficking in human beings and put the human rights and needs of victims at the centre of all responses, the OSCE said on the occasion of the World Day against Trafficking in Persons...
Publishing date:
24 July 2019
Developing effective methods of providing assistance to the victims of human trafficking was the central topic discussed at an OSCE roundtable meeting in Ashgabat on 23 July 2019.
Publishing date:
18 July 2019
Content type:
Press release
SARAJEVO, 18 July 2019 – A workshop on identifying victims of human trafficking in migration flows concluded today in Sarajevo. Organized jointly by the OSCE Office of the Special Representative and Co-ordinator for Combating Trafficking in Human Beings (OSR/CTHB) and the OSCE's field operations in South-Eastern Europe, the workshop focused on implementing the OSCE's uniform guidelines to identify victims of human trafficking...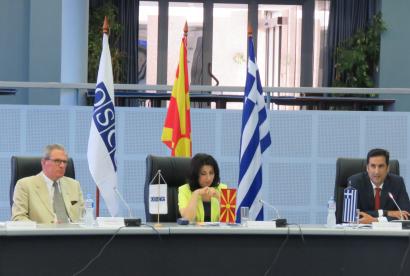 Publishing date:
3 July 2019
The OSCE Mission to Skopje supported a series of bilateral meetings that took place between North Macedonia and Bulgaria, most recently on 28 June 2019, to work out an agreement to set up more streamlined procedures and direct channels of communication to exchange information regarding trafficking cases...
Publishing date:
24 June 2019
Content type:
Press release
NUR-SULTAN, 24 June 2019 – An OSCE-organized week-long simulation exercise on how to identify and rescue victims of human trafficking kicks off today at the Regional Hub for Countering Global Threats in Nur-Sultan. More than 70 professionals from law enforcement, labour inspectorates, border and migration authorities, prosecutorial offices, NGOs and public social services from 17 OSCE participating States are participating in the live-action training...
Publishing date:
11 June 2019
Content type:
Press release
Vienna, 11 June 2019- The report of the International Conference on Tackling Modern Slavery, Forced Labour and Human Trafficking in Public Procurement Supply Chains, held in London in March this year, was published today.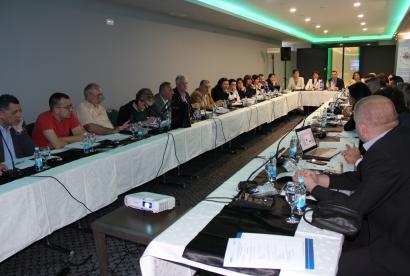 Publishing date:
31 May 2019
A training course on the latest trends in the use of information and communication technology (ICT) to fight trafficking in human beings concluded on 31 May 2019 in Doboj, Bosnia and Herzegovina. The course was organized by the OSCE Mission to Bosnia and Herzegovina (BiH), in co-operation with the Entity Judicial and Prosecutorial Training Centres (JPTCs) and the International Organisation for Migration (IOM)...