News and press releases from the OSCE's global activities.
Publishing date:
28 February 2020
Preparations for the expected regular Eurasian group's (EAG) mutual evaluation of Turkmenistan's compliance to the Financial Action Task Force's (FATF) standards on anti-money laundering and countering of financing of terrorism (AML/CFT) efforts, including 11 indicators of effectiveness and 40 technical recommendations, were the focus of an OSCE seminar from 26 to 28 February 2020 in Ashgabat. The seminar was attended by representatives of law enforcement agencies, supervisory bodies, and other relevant government and non-government agencies...
Publishing date:
10 December 2019
An OSCE-organized workshop entitled "Economic benefits of labour migration: OSCE best practices" took place in Ashgabat on 5 and 6 December 2019.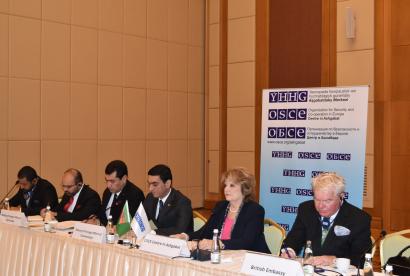 Publishing date:
29 November 2019
Promoting economic connectivity through regional stability was the focus of an OSCE-supported preparatory meeting of the Regional Technical Groups (RTG) of the Regional Infrastructure: Confidence Building (RI-CBM) Measures held on 29 November 2019. The event was organized within the framework of the Istanbul Process on Afghanistan.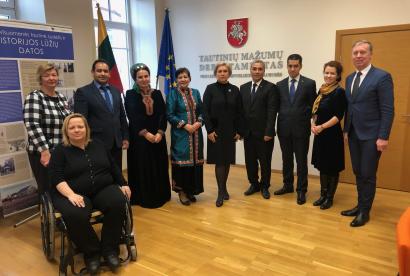 Publishing date:
22 November 2019
The creation of a mechanism for consultations with the representatives of the national minorities was the focus of an OSCE-organized study visit, from 18 to 21 November 2019, to Lithuania for representatives of the Ombudsperson's office, the Ministry of Education, the Institute of State, Law and Democracy and the Ministry of Foreign Affairs of Turkmenistan...
Publishing date:
15 November 2019
On 14 and 15 November 2019, the OSCE Centre in Ashgabat provided a platform for regional dialogue on the best practices and standards in use of innovative water management technologies. Representatives of the State Committee of Water Economy, the Ministry of Agriculture and Environmental Protection, the Executive Committee of the International Fund for Saving the Aral Sea (IFAS) and other Turkmenistan agencies were joined by their counterparts from Kazakhstan, Kyrgyzstan, Tajikistan and Uzbekistan...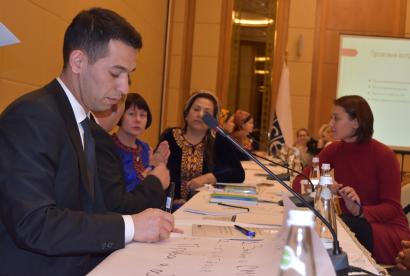 Publishing date:
14 November 2019
Modern approaches to education on journalism were the focus of an OSCE-organized seminar which took place in Ashgabat on 13 and 14 November 2019. The two-day event brought together journalism teachers from four institutions of higher education, journalists from Turkmenistan's television, radio, print and online media outlets as well as representatives of the Ombudsperson's Office, Ministries of Education and other relevant institutions...
Publishing date:
14 November 2019