News and press releases from the OSCE's global activities.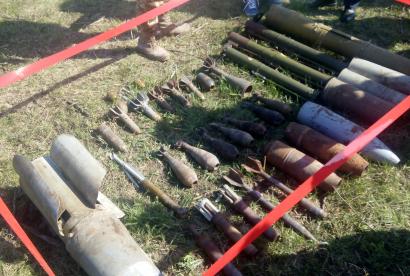 Publishing date:
10 December 2018
Ukraine's Mine Action Law was adopted by the parliament on 6 December 2018, after consultations with the Project Co-ordinator, who provided advice on the content. It establishes a framework for humanitarian demining, divides responsibilities among state institutions, and envisages the creation of a mine action centre.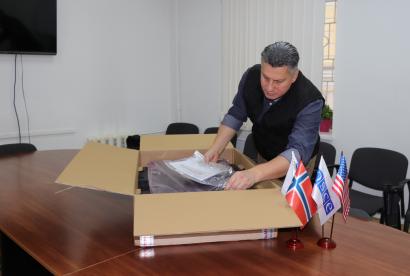 Publishing date:
28 November 2018
On 28 November 2018 Ukraine's Central Election Commission (CEC) installed equipment and software provided by the OSCE Project Co-ordinator in Ukraine for ensuring comprehensive technical protection of the State Voter Register, as part of efforts aimed at enhancing security of election administration systems from digital threats. This is an important step in the implementation of the CEC's plans to enhance the cybersecurity of election administration during the 2019 votes.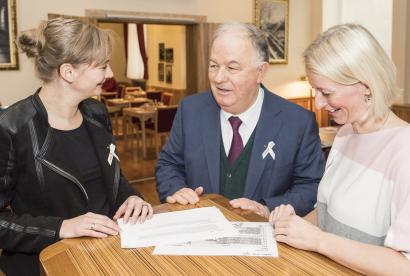 Publishing date:
23 November 2018
Women need to be safe in public, the workplace and at home so they can unfold their full potential and actively contribute to political and socio-economic development, said Chief Monitor of the OSCE Special Monitoring Mission to Ukraine Ertugrul Apakan and Senior Project Officer of the OSCE Project Co-ordinator in Ukraine Jeff Erlich on the occasion of the International Day for the Elimination of Violence against Women, 25 November 2018...
Publishing date:
25 October 2018
A series of workshops on project management aimed at improving the access of the non-governmental sector to state and local government funding concluded on 24 October 2018. Three hundred and fifty government officials and 250 representatives of civil society organizations (CSOs) took part in the two-day workshops held across Ukraine. They were organized by the OSCE Project Co-ordinator in Ukraine (PCU) in partnership with the country's Presidential Administration and the Ministry of Youth and Sports.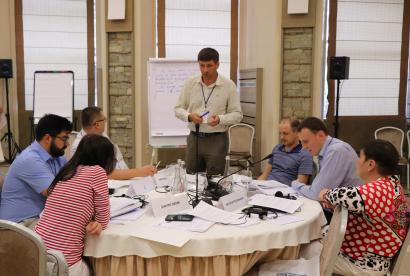 Publishing date:
21 August 2018
Ukrainian judges who were trained by the OSCE Project Co-ordinator to apply the European Convention on Human Rights and the case law of the European Court in their decisions, increased their use of these instruments in their work by more than one third. Moreover, eight out of ten justices who never referred to the Convention in their practice started doing so after the training. Between 2014 and 2017, more than 6000 judges participated in training workshops organized by the OSCE in partnership with the National School of Judges.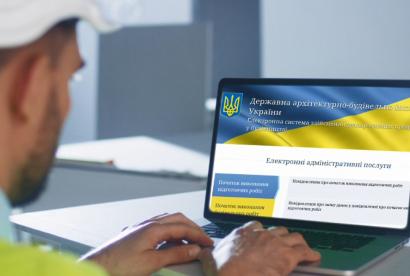 Publishing date:
19 July 2018
The OSCE Project Co-ordinator in Ukraine (PCU) supported the development and launch of a digital government service enabling Ukrainian individuals and businesses to initiate minor construction projects via a simple on-line notification without visiting a government office in person. The service, launched on 18 July in Kyiv, helps to remove a potential avenue for official abuse or corruption. The online service, covers 80 percent of construction projects, was presented today by the Ukrainian State Architecture and Building Inspection, State e-Governance Service and Ministry of Justice.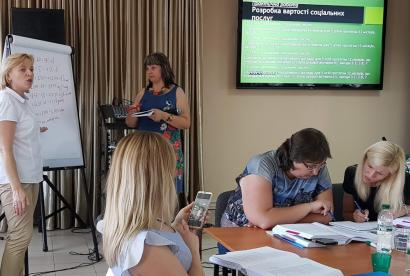 Publishing date:
12 July 2018
More than 500 officials and civil society representatives from across Ukraine were trained on how state-funded social services can be delivered by non-governmental organizations, in a series of eight seminars organized by the OSCE Project Co-ordinator in Ukraine from May to July. The last workshop in the series, which took place in Poltava, ended on 12 July 2018. The others were held in Kyiv, Odesa, Vinnitsa, Chernivtsi, Lviv, Kramatorsk and Dnipro.