News and press releases from the OSCE's global activities.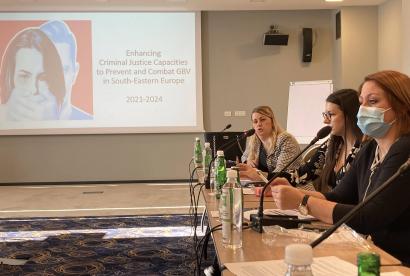 Publishing date:
6 December 2021
On 30 November 2021, the OSCE convened the first meeting of the Multi-Agency Committee in Bosnia and Herzegovina, established as part of its project Enhancing Criminal Justice Capacities for Combating Gender-based Violence in South-Eastern Europe.
Publishing date:
1 December 2021
The OSCE Transnational Threats Department and the OSCE Centre in Ashgabat jointly organized the online training course "Intelligence-Led Policing: from Theory to Strategic and Operational Practice" from 22 to 25 November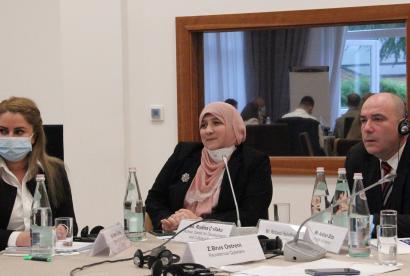 Publishing date:
23 November 2021
A two-day workshop on strengthening effective security sector governance through partnerships between security institutions and civil society concluded on 23 November 2021 in Tirana. The workshop was jointly organized by the OSCE Conflict Prevention Centre, the OSCE Presence in Albania and the Austrian Federal Ministry of Defence. It brought together some 28 representatives from Albanian state security institutions, civil society, and the media.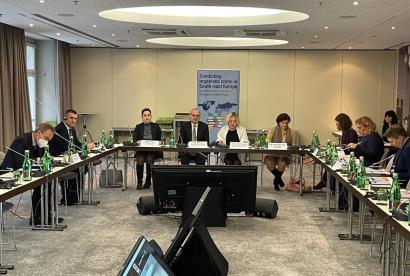 Publishing date:
19 November 2021
On 19 November, the Transnational Threats Department (TNTD) and the Office of the Co-ordinator of OSCE Economic and Environmental Activities (OCEEA) organized a technical briefing to discuss the impact of a regional project "Strengthening the fight against transnational organized crime in South-Eastern Europe through improved regional co-operation in asset seizure, confiscation, management and re-use".
Publishing date:
12 November 2021
The rapid growth of technology and social media has redefined how people communicate. It has also significantly changed the way organized crime groups operate.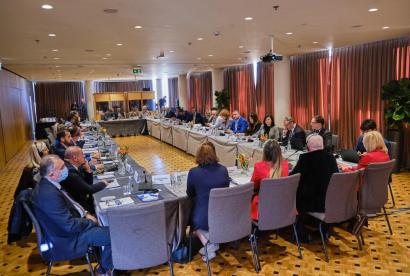 Publishing date:
1 November 2021
The OSCE, together with the German Agency for International Cooperation (GIZ), supported the third Annual General Meeting of the Balkan Asset Management Interagency Network (BAMIN) held from 27 to 29 October 2021 in Tirana, Albania.
Publishing date:
29 October 2021
A five-day OSCE online training course on the Dark Web and virtual currencies for criminal justice practitioners from the five Central Asian OSCE participating States concluded on 29 October 2021.