News and press releases from the OSCE's global activities.
Publishing date:
23 April 2020
Content type:
Press release
TIRANA/COPENHAGEN/VIENNA/WARSAW/THE HAGUE, 23 April 2020 – The International Day of Multilateralism and Diplomacy for Peace tomorrow will be marked with a heightened appreciation for the importance of comprehensive security and greater sense of urgency for the need to strengthen international co-operation, said the Chair of the OSCE Permanent Council and heads of OSCE institutions in a statement today...
Publishing date:
19 February 2020
Content type:
Press release
VIENNA, 19 February 2020 – The first preparatory meeting of the 2020 OSCE Economic and Environmental Forum concluded on 18 February in Vienna. The meeting focused on countering corruption by improving the understanding of how new technologies affect government and economic development, stability and security in the region.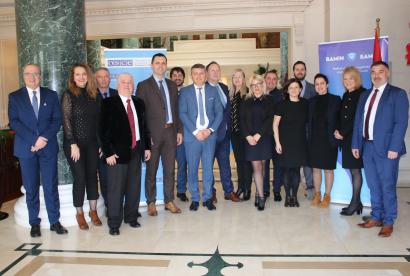 Publishing date:
13 February 2020
The OSCE-supported meeting of the Balkan Asset Management Interagency Network (BAMIN) Steering Group took place in Tirana on 12 and 13 February 2020. The event was hosted by the Agency for Seized and Confiscated Assets of Albania's Ministry of Finance. Participants discussed ways the Network could reach its aim of achieving full operationalization and sustainable management, including by involving new members or observers for the years 2020– 2022.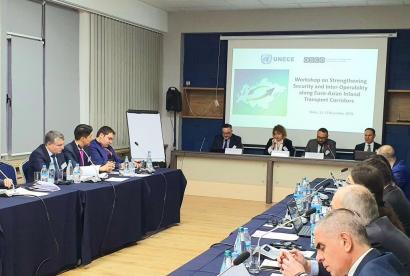 Publishing date:
13 December 2019
A two-day expert workshop on "Strengthening Security and Inter-operability along Euro-Asian Inland Transport Corridors" took place in Tbilisi on 12 and 13 December 2019. The event was organized by the Office of the Co-ordinator of OSCE Economic and Environmental Activities (OCEEA) jointly with the UN Economic Commission for Europe (UNECE) and in partnership with the Transport and Logistics Development Policy Department of the Ministry of Economy and Sustainable Development of Georgia.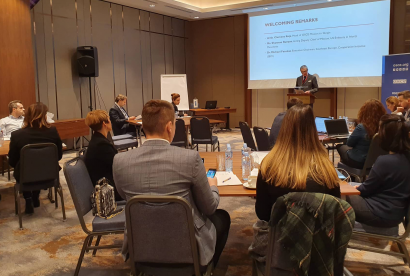 Publishing date:
6 December 2019
Government representatives, civil society members, and open data experts from Eastern and South Eastern Europe emphasized the importance of the use of open data and new digital technologies in preventing and combating corruption at an OSCE-organized workshop on 2 and 3 December 2019 in Skopje...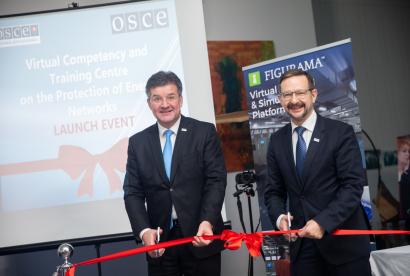 Publishing date:
5 December 2019
Content type:
Press release
BRATISLAVA, 5 December 2019 – On the margins of today's 26th Ministerial Council in Bratislava, the OSCE launched a virtual competency and training centre on the protection of critical energy networks. Chairperson-in-Office and Minister of Foreign and European Affairs of the Slovak Republic Miroslav Lajčák, together OSCE Secretary General Thomas Greminger officially inaugurated the virtual training center.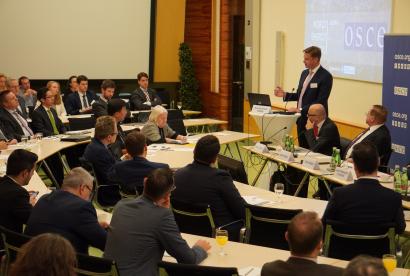 Publishing date:
29 November 2019
The impact of big data and digitalization on energy, security and society was the focus of the 2nd Vienna Energy Strategy Dialogue, which concluded on 29 November 2019 in Vienna...