News and press releases from the OSCE's global activities.
Publishing date:
20 May 2019
The OSCE Mission to Montenegro wishes to congratulate the citizens of Montenegro on the occasion of their Independence Day...
Publishing date:
20 May 2019
Election experts from the OSCE Office for Democratic Institutions and Human Rights (ODIHR) were in Serbia from 14 to 17 May 2019 to meet government officials and international organization representatives as well as civil society, for the first in a series of visits across the region under the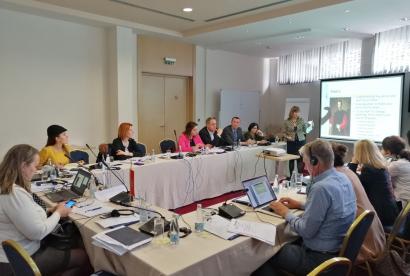 Publishing date:
20 May 2019
The importance of introducing gender-responsive budgeting into the state budget was the topic of an OSCE-supported workshop for nine members of parliament and seven state officials from the Ministry of Finance and the State Statistical Office (MONSTAT), on 14 May 2019 in Podgorica...
Publishing date:
20 May 2019
A two-day high-level conference on "International and Regional Co-operation on Countering Terrorism and Its Financing through Illicit Drug Trafficking and Organized Crime" concluded in Dushanbe on 17 May 2019. The Government of Tajikistan organized the event in close co-operation with the OSCE, the United Nations, and the European Union...
Publishing date:
18 May 2019
Content type:
Daily report
Compared with the previous reporting period, the Mission recorded more ceasefire violations in Donetsk and Luhansk regions. A woman was injured from shelling in Oleksandrivka. The Mission observed weapons in violation of withdrawal lines on both sides of the contact line. The SMM facilitated and monitored adherence to the ceasefire to enable repairs to and the operation of critical civilian infrastructure. Restrictions of the SMM's access continued in all three disengagement areas. The Mission's freedom of movement was also restricted near government-controlled Bohdanivka and near non-government-controlled Zaichenko, Bezimenne and Novoazovsk, all in southern Donetsk region.* The Mission saw an LGBTIQ rights gathering and counter-gathering in Chernivtsi.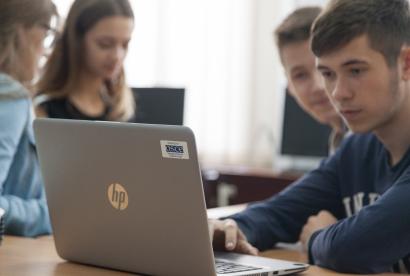 Publishing date:
17 May 2019
Content type:
Press release
CHISINAU, 17 May 2019- The OSCE Mission to Moldova completed today donation of 16 sets of computer and recreational equipment to eight Moldovan-administered Latin-script schools and eight Transdniestria-administered schools to contribute to the quality of education for children. The measure is part of the Mission's confidence-building efforts and a means of promoting the holistic development of students...
Publishing date:
17 May 2019
A three-day training course aimed at further strengthening the capacity of Albania to counter terrorist financing was organized from 15 to 17 May 2019, in Tirana. Twenty-two participants (including five females) from the General Directorate for the Prevention of Money Laundering (GDPML) (Albanian Financial Intelligence Unit), the State Intelligence Service (SHISH), the Albanian State Police, the Ministry of Justice and the Prosecution Office for Serious Crimes completed the course.