News and press releases from the OSCE's global activities.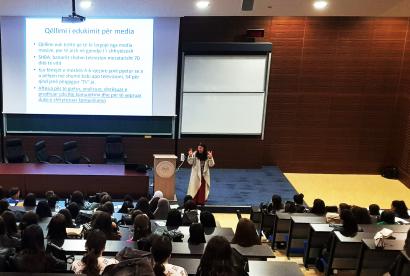 Publishing date:
23 December 2022
Between October and November 2022, the OSCE Mission in Kosovo facilitated 48 lectures on media and information literacy for students at public universities in Mitrovicë/Mitrovica South, Pejë/Peć and Gjakovë/Ðakovica. A total of 185 students participated in these lectures and acquired key media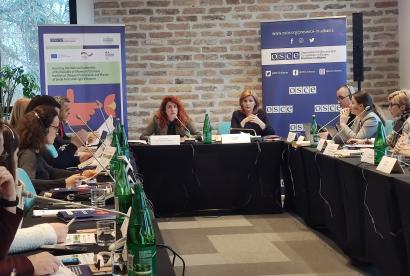 Publishing date:
23 December 2022
Ten journalists covering security and small and light weapons (SALW) issues from different media outlets in Albania travelled to Belgrade from 19 to 22 December 2022 to learn from the best regional practices and share experience with Serbian colleagues. Representatives from the Albanian Ministry of
Publishing date:
21 December 2022
The 16 members of the newly appointed Panel of Experts on Freedom of Assembly and Association under the auspices of the OSCE Office for Democratic Institutions and Human Rights (ODIHR) will start their four-year term on 1 January 2023. Coming from a variety of backgrounds, including academia, legal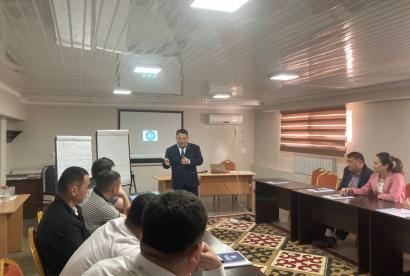 Publishing date:
20 December 2022
About 50 regional officials from the Ministry of Internal Affairs, Prosecutor General's Office and the State Committee for National Security of the Kyrgyz Republic participated at two in-person trainings courses, which took place from 16 – 18 April in Osh, from 12 – 13 September in Cholpon-Ata and from 6 to 8 December in Bishkek.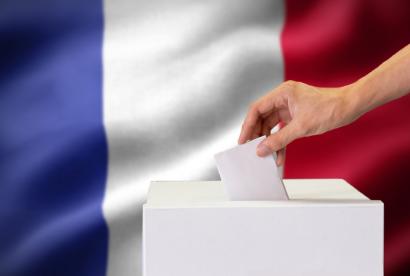 Publishing date:
19 December 2022
The June 2022 parliamentary elections in France took place in a competitive and pluralistic environment, with all fundamental freedoms respected. Voters received ample and diverse information that enabled them to make an informed choice among numerous candidates registered in an inclusive manner.
Publishing date:
19 December 2022
Border security challenges in the Central Asian region, with an emphasis on the developments in Afghanistan and the resulting transnational threats affecting neighboring States, were the focus of the 17th Central Asia Border Management Initiative (CABMI) Conference held from 13 to 15 December 2022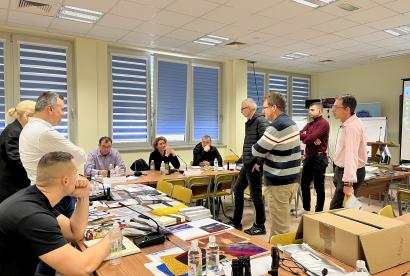 Publishing date:
16 December 2022
On 5-16 December 2022, the Border Security and Management Unit of the OSCE Transnational Threats Department (TNTD), in close co-operation with the OSCE Mission to Bosnia and Herzegovina organized a two-week train-the-trainers course on identifying forged documents and impostors at border crossing points with the use of specialised equipment in Mostar, Bosnia and Herzegovina.