News and press releases from the OSCE's global activities.
Publishing date:
11 June 2019
Content type:
Press release
KYIV, 11 June 2019 – The OSCE Office for Democratic Institutions and Human Rights (ODIHR) today formally opened an election observation mission (EOM) for the 21 July early parliamentary elections in Ukraine. The mission's deployment follows an invitation from the country's authorities...
Publishing date:
11 June 2019
Content type:
Weekly report
The Observer Mission (OM) continues to operate 24/7 at both Border Crossing Points (BCPs). The overall number of border crossings by persons increased at both BCPs compared to the previous week...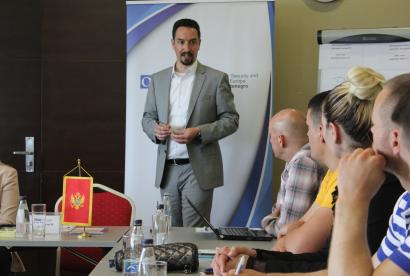 Publishing date:
11 June 2019
The staff of local public broadcasters enhanced their project writing skills to help them better respond to various calls for project proposals during a two-day training course organized by the OSCE Mission to Montenegro on 6 and 7 June 2019 in Podgorica...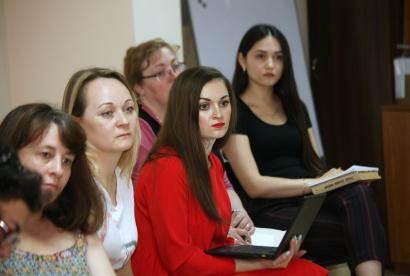 Publishing date:
11 June 2019
Forty psychologists and social workers from NGOs and shelters specialized in counselling victims of domestic violence participated in two OSCE-supported workshops in Tiraspol from 3 to 5 June and in Ribnita from 6 to 8 June 2019. They learned about best practices in assisting women in managing trauma and post-traumatic stress disorder...
Publishing date:
11 June 2019
An exhibition with students' artworks on the topic of corruption opened at Jordan Misja Fine Arts School in Tirana on 10 June 2019. The exhibition showcased 30 of the best works out of 70 that the school's students created as part of a competition organized by the OSCE Presence in Albania. Through this exhibition, the Presence aims to raise awareness of the topic of corruption by fostering discussion and reflection among the students and the public...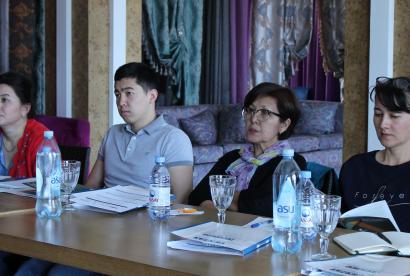 Publishing date:
11 June 2019
An OSCE-supported seminar on the mechanisms for the legal regulation and digital security of media on the internet took place on 10 June 2019 in Taldykorgan, Kazakhstan. The event was co-organized with the NGO Legal Media Centre
Publishing date:
10 June 2019
Content type:
Press statement
Bratislava/Nicosia, 10 June 2019 – OSCE Chairperson-in-Office and Slovakia's Foreign and European Affairs Minister Miroslav Lajčák expressed his concern today regarding the latest developments in Albania, which may deepen the political crisis further and bring the functioning of the state institutions to a standstill.