News and press releases from the OSCE's global activities.
Publishing date:
3 December 2019
Content type:
Spot report
On 28 November at 06:50 (Moscow time), the ninety-first Russian convoy arrived at the Donetsk Border Crossing Point (BCP). A total of twelve vehicles were checked by Russian Federation border guards and customs officers prior to their crossing into Ukraine. All twelve vehicles had crossed back into the Russian Federation by 12:38 on 28 November...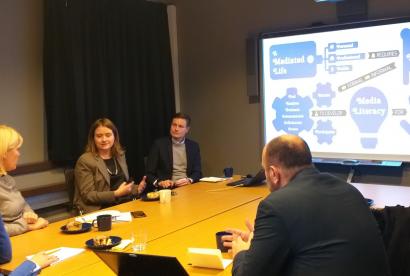 Publishing date:
3 December 2019
The OSCE Mission to Montenegro organized a study visit for representatives of the Agency for Electronic Media (AEM) to the Finnish National Audio-Visual Institute (KAVI) on 2 and 3 December 2019 in Helsinki. The visit provided an opportunity for AEM representatives to exchange experiences and learn more about the role and specific activities of the Finnish regulatory body in the area of media literacy...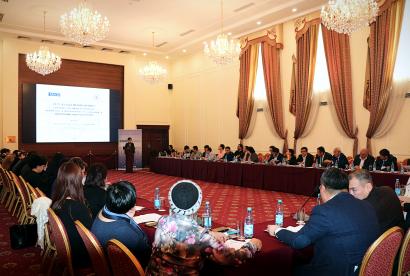 Publishing date:
3 December 2019
Following the results of trial monitoring conducted by civil society in Kyrgyzstan, a round table on strengthening a human rights-oriented approach of investigating judges in criminal proceedings took place in Bishkek on 29 November. The event was facilitated by the OSCE Programme Office in Bishkek...
Publishing date:
2 December 2019
Content type:
Daily report
Summary Compared with the previous reporting period, between the evenings of 29 and 30 November, the SMM recorded more ceasefire violations in Donetsk region and no ceasefire violations in Luhansk region. Between the evenings of 30 November and 1 December, the Mission recorded more ceasefire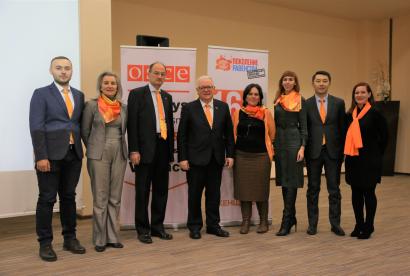 Publishing date:
2 December 2019
On the occasion of International Women Human Rights Defenders Day, marked on 29 November, the OSCE Programme Office in Nur-Sultan supported an event bringing together 40 experts, women's rights activists, lawyers, and civil society representatives. Participants from Aktobe, Almaty, Nur-Sultan, Temirtau and Shymkent attended the event organized as a working breakfast. It took place within the framework of the 16 Days of Activism against Gender-based Violence...
Publishing date:
2 December 2019
Seven officials from Montenegro's international airports took part in a study visit to Amsterdam's Schipol Airport on 28 and 29 November 2019 to learn about the newest techniques and trends in the field of airport security. The visit was organized by the Border Security and Management Unit of the OSCE Transnational Threats Department in close co-operation with the OSCE Mission to Montenegro as well as the Dutch Royal Marechaussee...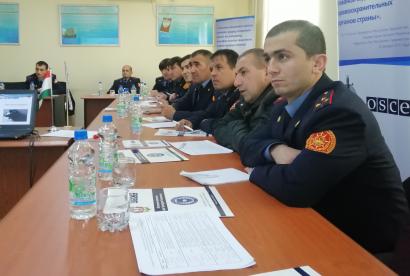 Publishing date:
2 December 2019