News and press releases from the OSCE's global activities.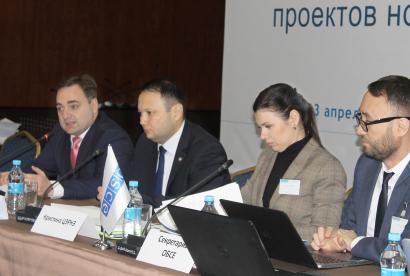 Publishing date:
13 April 2018
A three-day training course on anti-corruption reviewing of draft legislation for 30 representatives of government institutions, academia and civil society concluded on 13 April 2018 in Astana...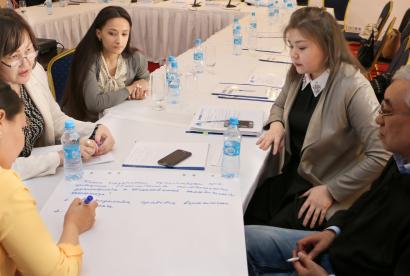 Publishing date:
13 April 2018
Public monitoring of the environment was the focus of a training seminar co-organized by the OSCE Programme Office in Astana and the Zhaiyk-Caspian Aarhus Centre that was held on 13 April 2018, in Atyrau, Kazakhstan, for some 30 representatives of the government, environmental NGOs, the private sector and the media...
Publishing date:
12 April 2018
Content type:
Daily report
The SMM recorded more ceasefire violations in Donetsk and Luhansk regions compared with the previous reporting period. The SMM followed up on civilian casualties caused by shelling in Staromykhailivka, near Donetsk city. The Mission continued monitoring the disengagement areas near Stanytsia Luhanska, Zolote and Petrivske; it observed ceasefire violations assessed as inside the Petrivske disengagement area. Its access remained restricted in all three disengagement areas as well as, again, near Dovzhanske (near the border with the Russian Federation).* The SMM observed weapons in violation of withdrawal lines on both sides of the contact line. The SMM continued to facilitate and monitor repairs to the Petrivske pumping station near Artema and water pipelines in Obozne and Zolote-5.
Publishing date:
12 April 2018
Content type:
Press release
KYIV, 12 April 2018 – A recent upsurge in violence in eastern Ukraine threatens the lives and wellbeing of the civilian population and further undermines the ceasefire upon which their security and safety depend, said the OSCE Chairperson's Special Representative to the Trilateral Contact Group, Martin Sajdik, and the Chief Monitor of the OSCE Special Monitoring Mission (SMM), Ertugrul Apakan, today...
Publishing date:
12 April 2018
Content type:
Press release
VENICE, 12 April 2018- The Commissioner of the Municipality of Venice, Mr. Simone Venturini, and the OSCE Special Representative and Co-ordinator for Combating Trafficking in Human Beings, Madina Jarbussynova, signed an agreement today strengthening co-operation between the OSCE and the Municipality of Venice regarding victim protection and the fight against organized criminal networks involved in trafficking.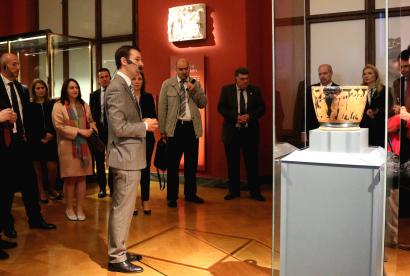 Publishing date:
12 April 2018
Content type:
Press release
VIENNA, 12 April 2018 – Current trends and challenges in securing and managing borders were highlighted at the two-day 12th Annual Meeting of the OSCE Border Security and Management National Focal Points Network, which opened today in Vienna, gathering more than 60 participants from across the OSCE region...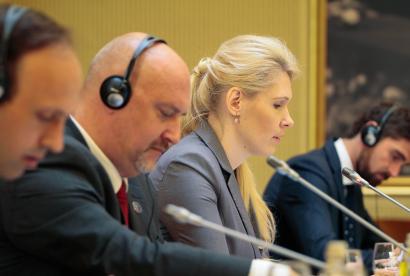 Publishing date:
12 April 2018
E-reporting mechanisms for political finance were at the centre of discussions during an expert meeting organized by the OSCE Office for Democratic Institutions and Human Rights (ODIHR), in partnership with Lithuania's Central Electoral Commission (CEC) on 12 April 2018 in Vilnius. The meeting was