News and press releases from the OSCE's global activities.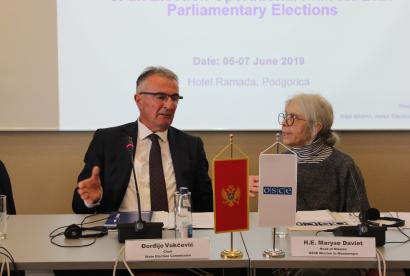 Publishing date:
5 June 2019
Good planning is key to the efficient functioning of an election commission, which is why the OSCE Mission to Montenegro organized a three-day seminar for members of the State Election Commission (SEC) from 5 to 7 June 2019 in Podgorica on developing an election operational plan in preparation for the upcoming 2020 parliamentary elections...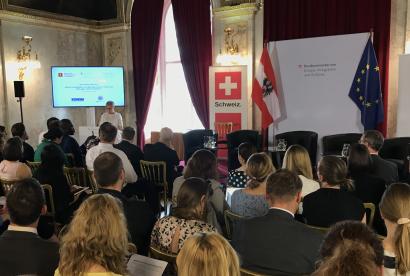 Publishing date:
5 June 2019
Taking stock and identifying ways to make multilateral cooperation in the fight against torture more effective were the focus of the conference 'Effective multilateralism in the fight against torture: Trends in the OSCE region and the way forward' that took place on 5 June 2019 in Vienna.
Publishing date:
5 June 2019
A two-day consultation meeting between the OSCE and Moldovan authorities on how to set up an Advance Passenger Information (API) system to detect and thwart the movement of foreign terrorist fighters and improve national security in general was organized on 4 and 5 June 2019...
Publishing date:
4 June 2019
Content type:
Press release
BELGRADE, 4 June 2019 – Visiting Serbia today as part of his commitment to visit all OSCE field missions, the OSCE Chairperson-in-Office Slovak Foreign and European Affairs Minister Miroslav Lajčák, together with First Deputy Prime Minister and Minister of Foreign Affairs of Serbia Ivica Dačić and the Head of the OSCE Mission to Serbia, Andrea Orizio, opened the High-Level Discussion on Security Sector Governance and Reform (SSG/R) in South-Eastern Europe in Belgrade...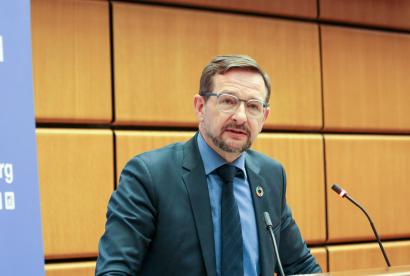 Publishing date:
4 June 2019
Content type:
Press release
VIENNA, 4 June 2019 – About 180 diplomats, experts and civil society representatives gathered today at the United Nations Vienna headquarters today to discuss the OSCE's contribution to the implementation of the Sustainable Development Goals (SDGs).
Publishing date:
4 June 2019
Content type:
Daily report
Compared with the previous 24 hours, the SMM recorded more ceasefire violations in Donetsk and Luhansk regions. The Mission saw fresh damage from gunfire to an apartment in non-government-controlled Dokuchaievsk. The SMM saw weapons in violation of withdrawal lines near government-controlled Heivka and Ozarianivka. On the nights of 30 May and 2 June, an SMM long-range unmanned aerial vehicle spotted trucks traveling from an area near the border with the Russian Federation to non-government-controlled areas of Luhansk region. The Mission facilitated and monitored adherence to the ceasefire to enable repairs to and the operation of critical civilian infrastructure. In Kharkiv, the SMM saw that a monument to General Zhukov was toppled. Restrictions of the SMM's access continued in all three disengagement areas and elsewhere. The Mission's freedom of movement was also restricted at a non-government-controlled border crossing point near Dovzhanske...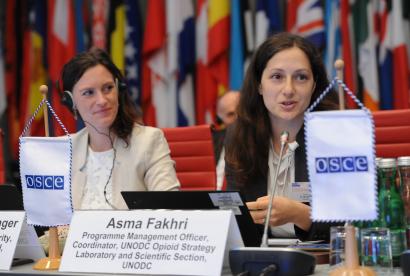 Publishing date:
4 June 2019
Content type:
Press release
VIENNA, 4 June 2019 – Reducing demand and supply in illicit drugs, curbing their trade via the Darknet, promoting international partnerships, engaging with young people and stepping up rehabilitation and reintegration measures are key to countering the evolving threat of illicit synthetic drugs, said participants of the two-day 2019 OSCE-wide conference that concluded today in Vienna...