News and press releases from the OSCE's global activities.
Publishing date:
30 April 2020
A goal-oriented dialogue with regular interactions by the two Chief Negotiators is crucial to addressing humanitarian challenges posed by the COVID-19 crisis for the population on both banks, the Head of the OSCE Mission to Moldova, Claus Neukirch, said in his address to the OSCE Permanent Council on 30 April 2020...
Publishing date:
30 April 2020
In view of the ongoing COVID-19 pandemic, the OSCE Project Co-ordinator provided assistance to Ukraine with a number of activities including handover of personal protective equipment (PPE) and awareness-raising.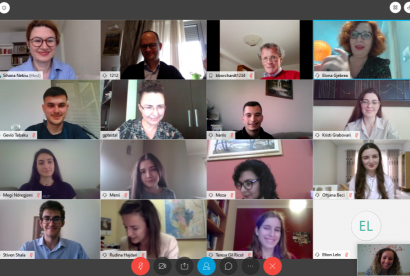 Publishing date:
30 April 2020
Young people are agents of change, and they have a say also in the COVID-19 situation. With this aim, on 29 April 2020 in Tirana, the OSCE Presence in Albania brought together its Youth Advisory Group and the Albanian Delegation to the OSCE Parliamentary Assembly to discuss the COVID-19 situation in Albania, the work of the Albanian Delegation and youth involvement...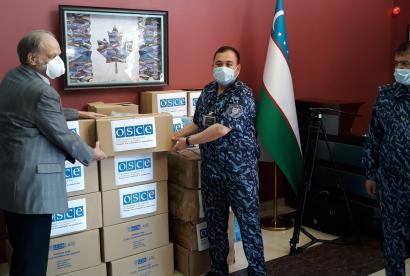 Publishing date:
30 April 2020
On April 30, the OSCE Project Co-ordinator in Uzbekistan provided humanitarian aid, including medical means of protection, to stop the spread of COVID-19 to Tashkent city police officers.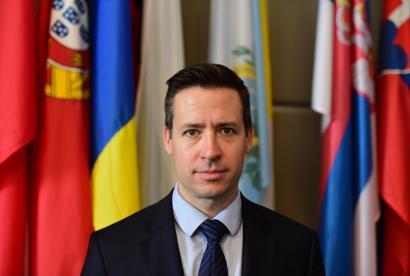 Publishing date:
30 April 2020
Content type:
Press release
VIENNA, 30 April 2020 – How to address the consequences of the COVID-19 pandemic for the most vulnerable in our societies, especially for human trafficking victims and survivors, is the focus of a set of recommendations to governments published by the OSCE Special Representative and Co-ordinator for Combating Trafficking in Human Beings Valiant Richey today...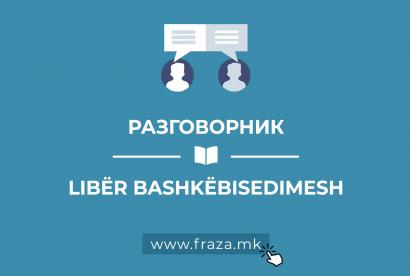 Publishing date:
30 April 2020
OSCE High Commissioner on National Minorities (HCNM) Lamberto Zannier launched the first-ever digitalized Macedonian-Albanian/Albanian-Macedonian phrasebook today. The High Commissioner presented the phrasebook at a virtual launch event.
Publishing date:
29 April 2020
Content type:
Daily report
Summary Compared with the previous reporting period, the Mission recorded fewer ceasefire violations in Donetsk region and more in Luhansk region. The SMM saw damage from shelling to residential buildings as well as recent craters near Novooleksandrivka, Luhansk region. Members of the armed