News and press releases from the OSCE's global activities.
Publishing date:
14 October 2021
Effective good governance in preventing and combatting corruption to promote economic efficiency and favourable business investment climate was the focus of an OSCE-organized online seminar held on 14 and 15 October 2021.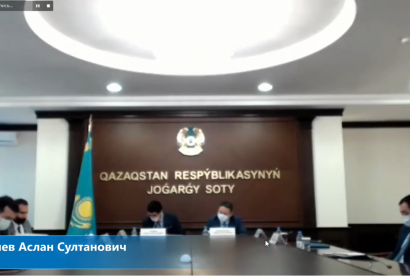 Publishing date:
8 October 2021
The OSCE Programme Office in Nur-Sultan, in co-operation with the Supreme Court and Legal Policy Research Centre in Kazakhstan, co-organized an online roundtable discussion on access to justice during the COVID-19 pandemic on 8 October 2021.
Publishing date:
6 October 2021
Content type:
Press release
PRISHTINË/PRIŠTINA, 6 October 2021 –The municipal communities protection mechanisms have demonstrated gradual advancement in reaching their full potential, with incremental progress in meeting their substantive duties. Gaps in the legislative and policy framework continue to exist, however, the progress of these mechanisms has shown that they are capable of positively impacting communities across Kosovo, concludes the OSCE Mission in Kosovo's report presented today.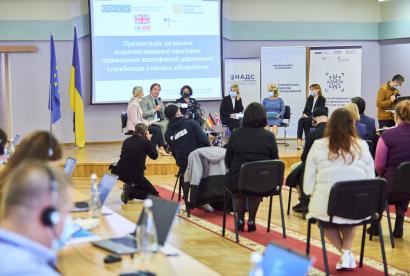 Publishing date:
30 September 2021
A new cyber hygiene project for employees of state institutions in Ukraine was presented on 30 September 2021 by the OSCE Project Co-ordinator in Ukraine with the National Agency of Ukraine for Civil Service and the Ukrainian School of Governance (USG). The project comprises an online and in-person programme for basic cybersecurity skills, an equipped mobile training centre and a pool of trainers prepared to teach public servants.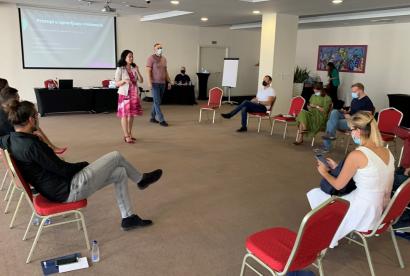 Publishing date:
21 September 2021
The OSCE Mission to Montenegro organized a final peer-to-peer workshop on time and stress management for 17 parliamentary staff on 16 and 17 September 2021. This concludes a series of workshops to develop a pool of in-house trainers from parliamentary staff. The first two modules on communication and presentation skills were organized in July...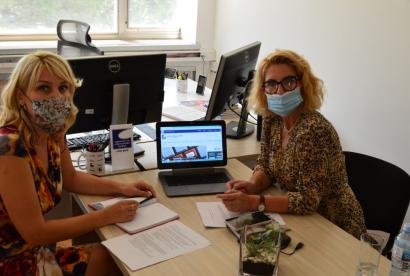 Publishing date:
7 September 2021
Starting from 6 September 2021 for two-months, Amela Odobašić, Head of Public Affairs at the Communications Regulatory Agency of Bosnia and Herzegovina, will work on further improving of PR crisis skills and public speaking with the Agency for Electronic Media. The activity is part of the OSCE Mission to Montenegro's support to the Agency, the independent regulatory body for audio-visual media services in Montenegro.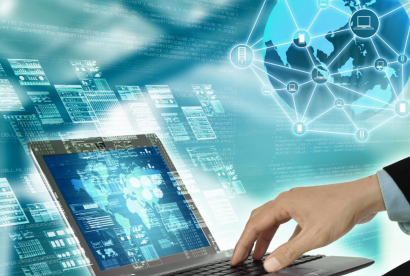 Publishing date:
31 August 2021