News and press releases from the OSCE's global activities.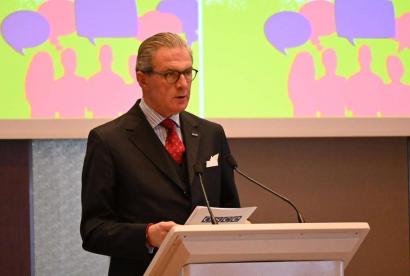 Publishing date:
17 December 2021
New guidelines to help organize joint classes for students learning in different languages of instruction were promoted in Skopje today, as part of the OSCE Mission to Skopje's efforts to increase integrated education in North Macedonia.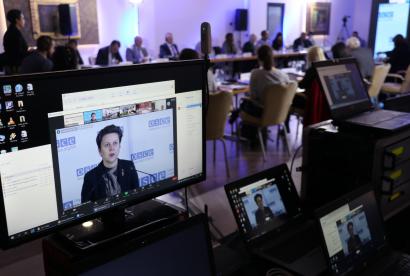 Publishing date:
23 November 2021
Identifying best practices in providing support to the victims of hate crimes in South-East Europe was at the centre of a regional conference held on 23 November, organized by the OSCE Mission to Bosnia and Herzegovina (BiH). This event was dedicated to developing tangible domestic initiatives, and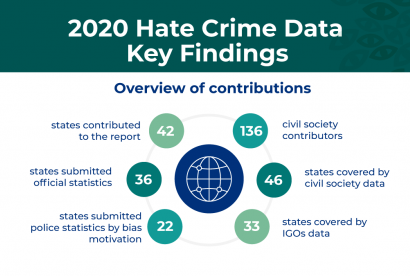 Publishing date:
15 November 2021
Content type:
Press release
WARSAW, 15 November 2021 – While many countries across the OSCE are taking greater efforts to combat hate crime, more action needs to be taken to increase knowledge of the true number of hate crimes committed and more done to support victims, said the OSCE Office for Democratic Institutions and Human Rights (ODIHR) on publishing its annual hate crime report ahead of the 2021 International Day for Tolerance.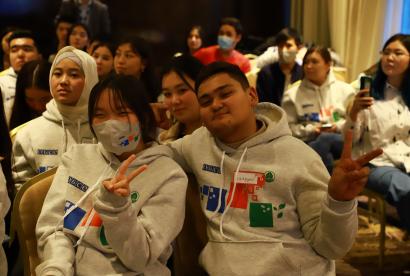 Publishing date:
4 November 2021
More than 100 representatives of youth and people with disabilities from across Kyrgyzstan attended the first inclusive youth conference "Three Whales" that took place on 29 October 2021 in Bishkek.
Publishing date:
20 August 2021
Content type:
Press statement
VIENNA, 20 August 2021- Throughout this past year we have witnessed acts of violence and hate-motivated attacks based on religion or belief across the OSCE region. Jews, Muslims, minority Christian communities, and others were targeted and endured physical and verbal abuse and even murder, solely because of their religious identification. Despite the strength and resilience many participating States have demonstrated in managing the COVID-19 crisis, the pandemic and its physical distancing restrictions have led to the proliferation of online intolerance. This includes racist discourse and incitement against members of religious and belief communities, anti-Semitic conspiracy theories, and hate speech against Muslims. These developments should alarm us all.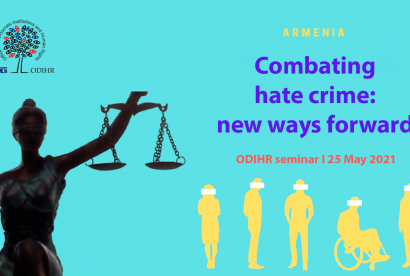 Publishing date:
25 May 2021
On 25 May 2021, the OSCE Office for Democratic Institutions and Human Rights (ODIHR) organized an online awareness-raising seminar on improving the ability to recognize, investigate and prosecute hate crimes, involving criminal justice authorities and civil society in Armenia. The event launched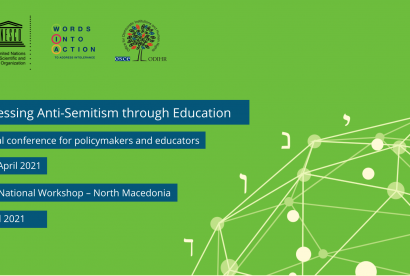 Publishing date:
26 April 2021
Addressing anti-Semitism through education ODIHR and UNESCO propose policy and reforms to tackle intolerance and discrimination Addressing anti-Semitism through education is the focus of two events co-organized by the OSCE Office for Democratic Institutions and Human Rights (ODIHR) and the United