News and press releases from the OSCE's global activities.
Publishing date:
1 November 2018
Strategic planning and quality written project proposals enable NGOs to access European Union and other important donors' funds. With that in mind, the OSCE Mission to Montenegro provided a series of training courses during October 2018 to the NGO Bona Fide from Pljevlja, Montenegro...
Publishing date:
19 October 2018
The implementation and monitoring of Georgia's Justice for Children System Reform Strategy and National Action Plan were the focus of an OSCE Programme Office in Dushanbe-supported study visit by members of the Tajik Inter-Agency Working Group for Juvenile Justice Reform to Tbilisi from 8 to 12 October 2018...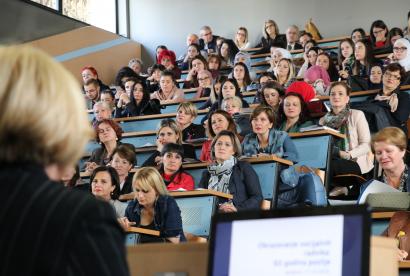 Publishing date:
11 October 2018
Content type:
Press release
SARAJEVO, 11 October 2018 –The OSCE Mission to Bosnia and Herzegovina (BiH) supported the Faculty of Political Sciences of the University of Sarajevo and unions of social workers of the Federation of BiH and Republika Srpska at a conference dedicated to the education of social workers that concluded today in Sarajevo...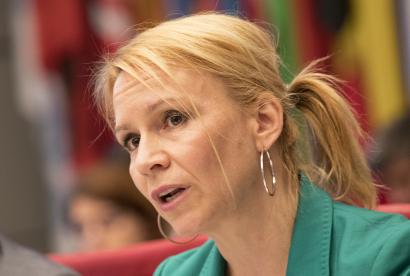 Publishing date:
8 October 2018
Content type:
Press release
VIENNA, 8 October 2018 –Education is key to promoting human rights, peaceful coexistence and security in the OSCE region, participants said today at the opening of a two-day OSCE meeting in Vienna...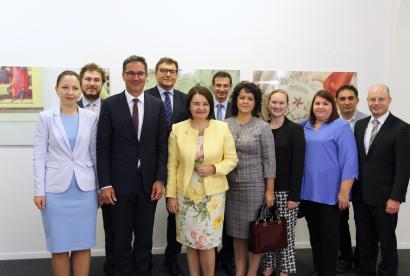 Publishing date:
26 September 2018
Content type:
Press release
CHISINAU / BOLZANO, Italy, 26 September 2018- Best practices for developing and implementing bilingual and multilingual education programmes and curricula were the focus of a three-day study visit by a group of representatives from Moldova's state and civil society institutions to the Autonomous Province of Alto Adige/South Tyrol in northern Italy, which concluded today. The visit was organized by the OSCE Mission to Moldova and the Office of the OSCE High Commissioner on National Minorities (HCNM) with the support of the Italian Ministry of Foreign Affairs and the Italian Embassy in Moldova...
Publishing date:
18 June 2018
Content type:
Press release
VIENNA, 18 May 2018 – The Organization for Security and Co-operation in Europe (OSCE) today announced the 18 finalists of the OSCE Scholarship Programme for young people from the Western Balkans to attend the European Innovation Academy (EIA), one of the world's leading summer entrepreneurship programmes in Turin, Italy...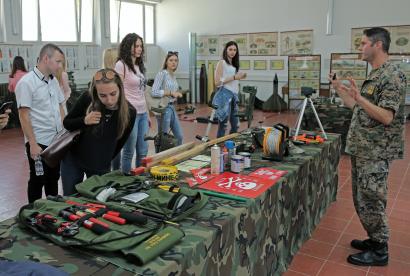 Publishing date:
8 June 2018
Content type:
Press release