News and press releases from the OSCE's global activities.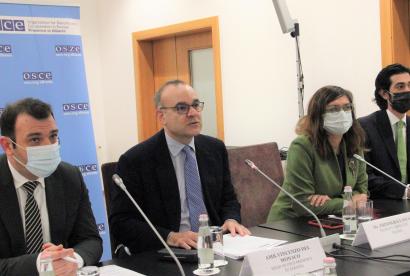 Publishing date:
9 December 2021
On the eve of International Human Rights Day, on 9 December 2021 the OSCE Presence in Albania organized a regional roundtable discussion for equality bodies and independent human rights institutions. Representatives from the Western Balkans discussed, in the hybrid-format meeting, their role and interactions with respect to judicial proceedings.
Publishing date:
30 November 2021
The OSCE Presence in Albania started a special training seminar for Albania's prison personnel, which aimed to train fifty staff members on how to manage detainees held under the special prison regime in compliance with human rights and freedoms. The seminar is taking place from 30 November to 3 December in Tirana.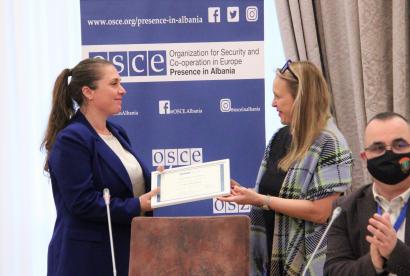 Publishing date:
25 November 2021
Today marked the seventh annual Media Development Forum, a platform for dialogue among media, state institutions and civil society organized by the OSCE Presence in Albania. This year's forum focused on the freedom and development of media in Albania.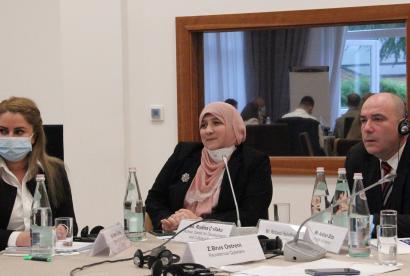 Publishing date:
23 November 2021
A two-day workshop on strengthening effective security sector governance through partnerships between security institutions and civil society concluded on 23 November 2021 in Tirana. The workshop was jointly organized by the OSCE Conflict Prevention Centre, the OSCE Presence in Albania and the Austrian Federal Ministry of Defence. It brought together some 28 representatives from Albanian state security institutions, civil society, and the media.
Publishing date:
12 November 2021
Following the conclusions of the 25 April 2021 parliamentary elections and the recent discussions on a new electoral reform, Vincenzo Del Monaco, Head of the OSCE Presence in Albania hosted a meeting with the Ambassadors of OSCE participating States and international organizations in Albania on 10 November 2021 to exchange information and co-ordinate assistance on electoral matters.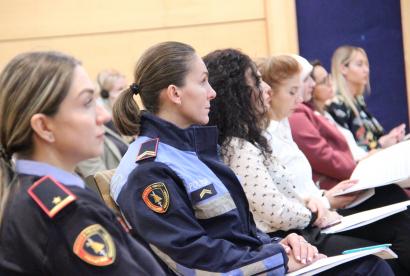 Publishing date:
1 November 2021
A high-level conference on Albania's achievements under the agenda on Women, Peace and Security and the way ahead took place in Tirana on 1 November 2021. The OSCE Presence, UN Women Albania and the Dutch Embassy organized the event to mark the 21st anniversary of the UN Security Council's Resolution 1325 on Women, Peace and Security (WPS).
Publishing date:
1 November 2021