News and press releases from the OSCE's global activities.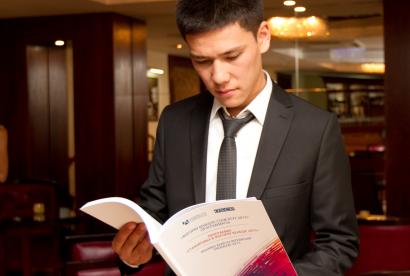 Publishing date:
28 November 2013
The final session of this year's OSCE-supported Youth Model Parliament was held on 28 November 2013 in Bishkek...
Publishing date:
16 July 2013
On 15 July 2013 the Parliament of Kyrgyzstan hosted the concluding session of the Youth Model Parliament, an OSCE–supported project...
Publishing date:
10 June 2013
A ceremony at the Water museum in Bishkek took place in Bishkek on 7 June 2013, to mark the 80th anniversary of the Kyrgyz National Agrarian University's (KNAU). The popular science museum will be officially opened to the public in September 2013 and will be hosted by the KNAU's former laboratory building. It will be the country's only museum educating people on water and its effective use...
Publishing date:
14 September 2012
The fifth annual Central Asian security seminar took place at the OSCE Academy in Bishkek on 13 and 14 September 2012...
Publishing date:
21 May 2012
Content type:
Press release
BISHKEK, 21 May 2012 – The top 11 graduates of the OSCE Academy's Masters in Politics and Security programme departed today for internships with academic institutions and international organizations in Europe...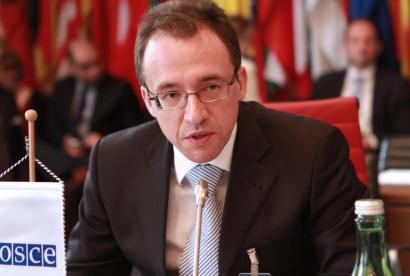 Publishing date:
19 April 2012
The OSCE Academy in Bishkek has since 2002 worked to promote the OSCE agenda of regional co-operation in Central Asia, said the Academy's Director, Maxim Ryabkov, in his address to the OSCE Permanent Council on 19 April 2012...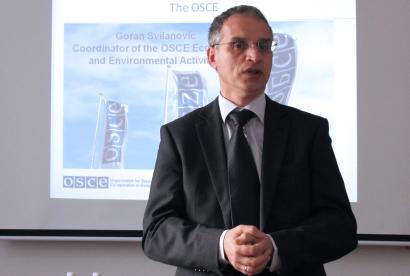 Publishing date:
26 March 2012
Content type:
Press release
BISHKEK, 26 March 2012 – Twenty-four students from Central Asia and Afghanistan – enrolled in the OSCE Academy's newly launched Masters programme in Economic Governance and Development – started today a one-week teaching module devoted to the OSCE's work in the economic and environmental field...