News and press releases from the OSCE's global activities.
Publishing date:
3 June 2020
A three-day online training course aimed at strengthening the capacity of Turkmenistan to counter terrorist financing was organized from 1 to 3 June 2020. Eighteen experts and practitioners from the Financial Monitoring Service under the Ministry of Finance and Economy, the Ministries of Internal Affairs and of National Security, and the Prosecutor's Office of Turkmenistan participated in the course...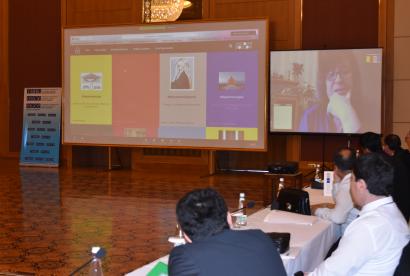 Publishing date:
2 June 2020
The OSCE Centre in Ashgabat organized a two-day online presentation of expert recommendations for the digital transformation of print media in Turkmenistan, which started 2 June 2020.
Publishing date:
28 May 2020
Officials from Turkmenistan's institutions and representatives of non-governmental entities, involved in the Eurasian Group on combatting money laundering and financing of terrorism (EAG)ut Mual Evaluation process are participating in OSCE-organized online consultations from 27 to 30 May 2020 in Ashgabat.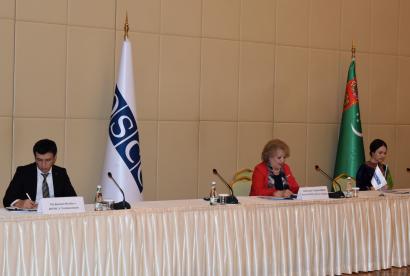 Publishing date:
27 May 2020
An OSCE-organized online training on border crossing facilitation for transit goods carried by rail and road, opened in Ashgabat on 27 May 2020. The training is organized within the framework of the Centre's extra-budgetary project on "Strengthening State Border Service Capacities in Turkmenistan", which places a particular focus on promoting cross-border trade and transit in the Central Asian region.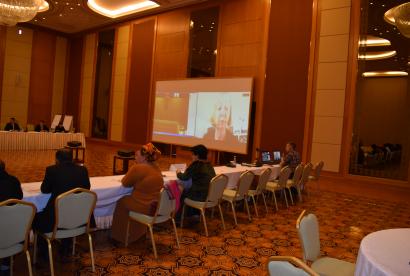 Publishing date:
20 May 2020
From 19 to 20 May 2020, the OSCE Centre in Ashgabat organized an online training on the management of border crossing points (BCP) in the context of the global fight against the COVID-19 pandemic.