News and press releases from the OSCE's global activities.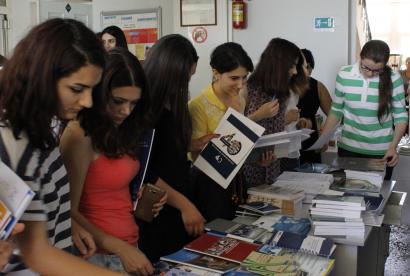 Publishing date:
8 July 2016
The OSCE Office in Yerevan supported a summer school focusing on public international law from 30 June to 9 July 2016 which also included a two-day training course on international human rights law at the Russian-Armenian (Slavonic) University in Yerevan (RAU)...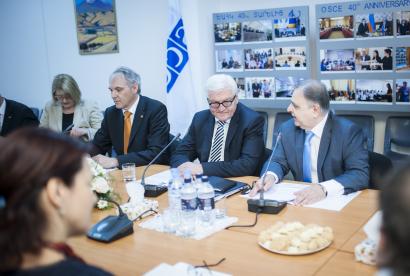 Publishing date:
30 June 2016
Content type:
Press release
YEREVAN, 30 June 2016 – OSCE Chairperson-in-Office and German Foreign Minister Frank-Walter Steinmeier visited the premises of the OSCE Office in Yerevan on 30 June to discuss its work and activities and to meet with civil society representatives, while in Armenia as part of his official visit to the three countries of the South Caucasus...
Publishing date:
29 June 2016
The annual Best Women Entrepreneur for 2016 Award ceremony was held in Yerevan on 29 June 2016 under the auspices of the Armenian Prime Minister. The award aims to inspire women entrepreneurs' creativity in economic development and to highlight their achievements...
Publishing date:
24 June 2016
Armenia's civil rights activists, government officials, representatives of media and civil society were presented with awards in recognition of their outstanding efforts to promote human rights, rule of law, government reforms and free speech in the country on 23 June 2016 in Yerevan...
Publishing date:
13 June 2016
Human rights and fair trial standards, as reflected in recent decisions of the Armenian Cassation Court, the country's highest judicial instance for all except constitutional matters, were the focus of an OSCE-supported training workshop held on June 11 and 12 in Dilijan, Armenia. The workshop aimed at promoting transparency and predictability of justice and a unified application of the law...
Publishing date:
7 June 2016
The OSCE Office in Yerevan, in close co-operation with the Armenian Ministry of Labour and Social Affairs (MLSA), organized a roundtable discussion on the economic integration of migrants in Armenia on 3 June 2016...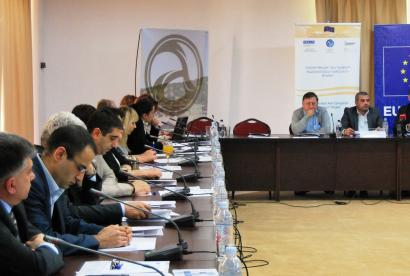 Publishing date:
31 May 2016
Corruption risks, challenges in accountability and transparency as well as the legislative and regulatory frameworks in public procurement, customs and taxation, free competition and monopolies, were the focus of a workshop supported by the OSCE Office in Yerevan held on 28 and 29 May 2016 in Aghveran, in Armenia's Kotayk region...