News and press releases from the OSCE's global activities.
Publishing date:
6 September 2018
An OSCE-supported roundtable discussion on print media sustainability was held from 4 to 5 September in Popova Shapka, Tetovo...
Publishing date:
29 August 2018
Content type:
Press release
SKOPJE, 29 August 2018 – The OSCE Mission to Skopje's first interim report on the activities and cases of the Special Prosecutor's Office provides a detailed analysis of, and recommendations for the work of the Office, highlighting the challenges encountered and the successes achieved...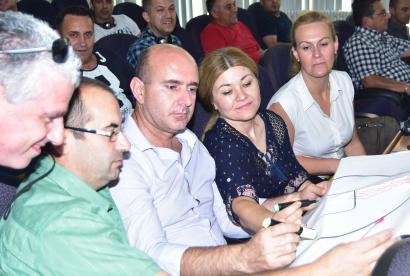 Publishing date:
5 July 2018
From 3 to 5 July 2018 the OSCE Mobile Training Team delivered in Skopje an interactive course on identifying foreign terrorist fighters for country's 24 border and security services officers...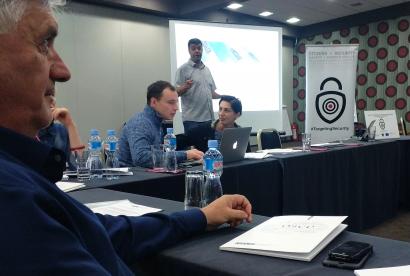 Publishing date:
28 June 2018
The OSCE Mission to Skopje hosted a workshop for the country's Ministry of Interior representatives on how to improve Small Arms and Light Weapons (SALW) security within the Border Police Service...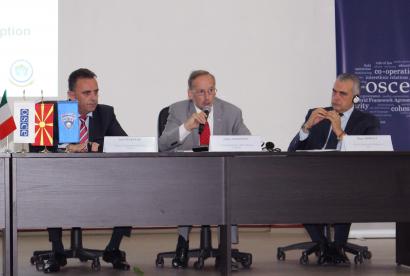 Publishing date:
21 June 2018
A two-day workshop aimed at assisting representatives of law enforcement bodies to combat corruption concluded on 21 June 2018 in Skopje.
Publishing date:
14 June 2018
A team of experts from the OSCE Office for Democratic Institutions and Human Rights (ODIHR) visited Skopje from 13 to 14 June 2018 to provide assistance at the final meeting of the working group on electoral reform, which is mandated to review the country's electoral code.
Publishing date:
13 June 2018
Content type:
Press release
ROME/VIENNA- OSCE Chairperson-in-Office, Italy's Foreign Minister Enzo Moavero Milanesi and OSCE Secretary General Thomas Greminger welcomed the announcement of an agreement between Athens and Skopje on resolving the name issue, which they hailed as a major step towards advancing regional stability...