News and press releases from the OSCE's global activities.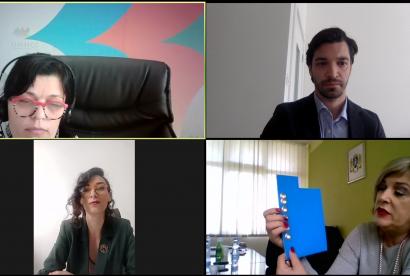 Publishing date:
7 May 2021
Representative from the OSCE Mission to Montenegro, the Association of Youth with Disabilities and the Union of the Blind of Montenegro worked together to produce guidelines for municipal electoral commissions on improving accessibility of polling stations.
Publishing date:
3 May 2021
Congratulating Montenegrin journalists on World Press Day 2021, Siv-Katrine Leirtroe, Acting Head of Mission, said that this year's theme, Information as a Public Good, emphasizes the need for information to be accurate, verified and timely.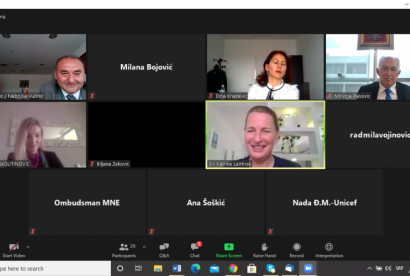 Publishing date:
28 April 2021
The findings of the "Analysis of verdicts of misdemeanour courts in Montenegro in the field of domestic violence and gender-based violence with reference to the practice of the Ombudsman and the European Court of Human Rights" were presented at an online event on 27 April 2021. The authors of the analysis are Nebojša Vučinić, human rights professor; Siniša Bjeković, Ombudsperson of Montenegro and his advisers Dina Knežević and Nemanja Dujović...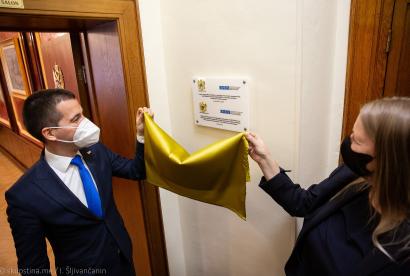 Publishing date:
26 April 2021
On 26 April 2021, following a request from Aleksa Bečić, Speaker of Parliament, the OSCE Mission to Montenegro provided video equipment for livestreaming and broadcasting parliamentary committees.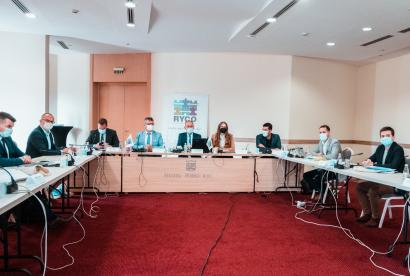 Publishing date:
23 April 2021
On 21 and 22 April, the OSCE Mission to Montenegro, the Montenegrin Regional Youth Co-operation Office (RYCO) Chairperson and members of the RYCO Local Branch Office (LBO) organized the 13th RYCO Governing Board meeting in Podgorica...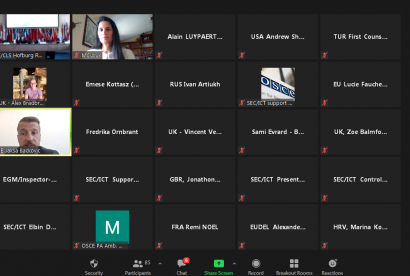 Publishing date:
14 April 2021
Marijana Čučuk, Programme Assistant at the OSCE Mission to Montenegro and Jakša Backović, Chief of the Unit for Combating Cyber Crime at the country's Police Directorate addressed the OSCE Security Committee meeting on "Preventing and Countering Terrorist Use of Internet" on 12 April 2021.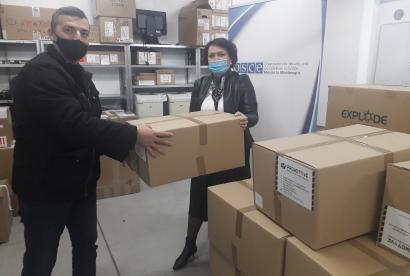 Publishing date:
7 April 2021
As part of its activities contributing to the visibility and safety of journalists, the OSCE Mission to Montenegro provided seven media outlets with over 320 jackets and vests with a "PRESS" insignia, which were handed over on 6 and 7 April 2021.