News and press releases from the OSCE's global activities.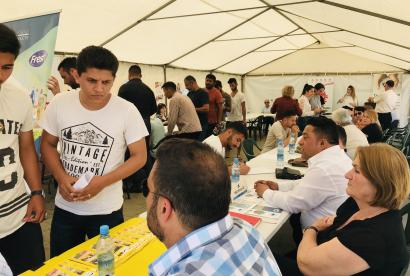 Publishing date:
13 June 2019
On 11 June, the OSCE Mission in Kosovo started a series of employment fairs for members of Kosovo Roma, Kosovo Ashkali, and Kosovo Egyptian communities in Pejë/Peć. The employment fairs aim to create a bridge between potential employers and employees, and to provide community members with a network for career exploration...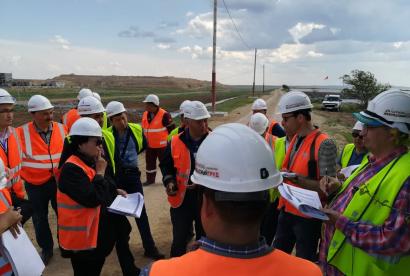 Publishing date:
13 June 2019
An OSCE-supported on-site training and evaluation workshop under an UN Economic Commission for Europe (UNECE) project on improving mining and tailings safety, with special attention to transboundary implications on the territories of Kazakhstan, Kyrgyzstan and Tajikistan, concluded on 13 June 2019 in Kokshetau, Kazakhstan.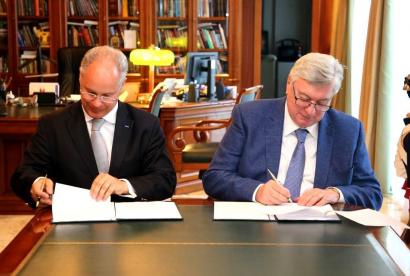 Publishing date:
13 June 2019
On 11 June 2019 the OSCE Academy in Bishkek and the Moscow State Institute of International Relations of the Ministry of Foreign Affairs of Russia (MGIMO) signed a Memorandum of Understanding (MoU), which will allow for closer academic exchange between the two institutions, research internship opportunities for OSCE Academy students, and the implementation of joint projects...
Publishing date:
12 June 2019
Content type:
Press release
VIENNA, 12 June 2019- The OSCE Representative on Freedom of the Media, Harlem Désir, called on the Russian authorities to respect the rights of journalists to cover public events and release all detained media workers, following the peaceful demonstration in Moscow today.
Publishing date:
12 June 2019
Content type:
Daily report
• Compared with the previous reporting period, the Mission recorded fewer ceasefire violations in both Donetsk and Luhansk regions. • A girl was injured due to an explosion near Vesele and a woman was injured due to shelling in Zaitseve. • The SMM saw fresh damage and craters caused by shelling near residential houses in Pikuzy. • It saw weapons in violation of withdrawal lines on both sides of the contact line. • Anti-tank mines were spotted near Krasnohorivka and Olenivka, some for the first time, and unexploded ordnance was seen near Donetsk city. • Civilians faced hardship and long queues at checkpoints in Luhansk and Donetsk regions. • The SMM facilitated and monitored adherence to the ceasefire to enable repairs to and the operation of critical civilian infrastructure on both sides of the contact line. • Restrictions of the SMM's access continued in all three disengagement areas and elsewhere. The SMM's freedom of movement was also restricted at a heavy weapons holding area in a government-controlled area of Donetsk region and at a border crossing point near non-government-controlled Dovzhanske.*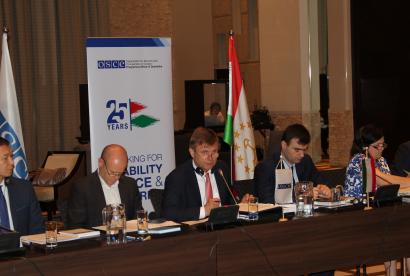 Publishing date:
12 June 2019
A roundtable meeting on the rehabilitation and reintegration of juvenile offenders was held in Dushanbe on 11 June 2019. The event was jointly organized by the OSCE Programme Office in Dushanbe and Tajikistan's Ministry of Justice.
Publishing date:
12 June 2019
Albania, Finland and Poland have renewed the mandates or, alternatively, appointed new members to the OSCE Court of Conciliation and Arbitration Court for new terms of six years after the previous mandates of their members expired. The appointments of the conciliators, the arbitrators and their alternates were made in accordance with Articles 3 and 4 of the Convention on Conciliation and Arbitration within the OSCE, which was signed in 1992 in Stockholm...