News and press releases from the OSCE's global activities.
Publishing date:
24 June 2019
Content type:
Daily report
Compared with the previous reporting period, between the evenings of 21 and 22 June the Mission recorded fewer ceasefire violations in Donetsk and Luhansk regions. Between the evenings of 22 and 23 June, the SMM recorded more ceasefire violations in Donetsk region and fewer in Luhansk region, compared with the previous 24 hours. Two men were injured by shrapnel in Horlivka and Vesele, and a woman was injured and a house damaged by gunfire in Chermalyk. The SMM saw fresh damage from gunfire to a residential house in Pikuzy. Small-arms fire was assessed as aimed at an SMM unmanned aerial vehicle on two occasions near Zolote-5/Mykhailivka and Pervomaisk, including in the vicinity of a patrol. The SMM saw an anti-personnel mine, tailfins from exploded mortar rounds and remnants of exploded grenades between Popasna and Pervomaisk, some for the first time. The Mission facilitated and monitored adherence to the ceasefire to enable repairs to and the operation of critical civilian infrastructure. The SMM continued to follow up on hardship faced by civilians at checkpoints along the contact line. It saw the body of a man who reportedly died of natural causes while queuing at the entry-exit checkpoint north of the Stanytsia Luhanska bridge. The Mission saw people apply for "LPR passports" in Kadiivka to be able to later apply for Russian Federation passports. The SMM monitored the Kyiv Pride 2019 march in Kyiv. Restrictions of the SMM's access continued in all three disengagement areas. Its freedom of movement was also restricted at checkpoints of the armed formations near Zaichenko, Yuzhna Lomuvatka and Verkhnoshyrokivske.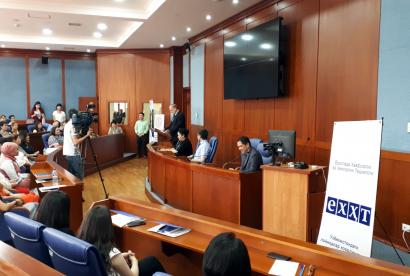 Publishing date:
24 June 2019
The OSCE Project Co-ordinator in Uzbekistan organized a three-week training course from 10 to 29 June 2019 in Tashkent, targeting some 200 junior and mid-level female managers from Uzbekistan and Kazakhstan...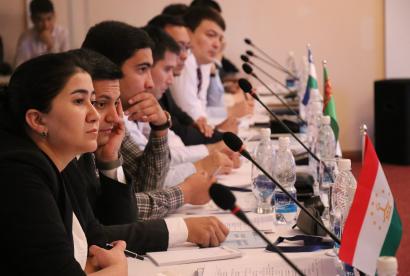 Publishing date:
24 June 2019
The Fourth International Summer School for Junior Diplomats from Central Asia, Afghanistan and Mongolia, supported by the OSCE Programme Office in Bishkek, is taking place from 24 to 29 June 2019 in Issyk-Kul, Kyrgyzstan...
Publishing date:
24 June 2019
The OSCE completed its third cascade training conducted for Tajik border officials from 17 June to 22 June 2019 in the town of Khorog, Tajikistan. The training was the last of a series of similar courses conducted earlier this year in the Khatlon and Sughd regions of Tajikistan. All courses were conducted by national experts of the Tajik Border Troops who are alumni of previous OSCE courses.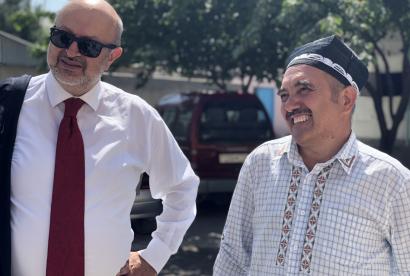 Publishing date:
24 June 2019
OSCE High Commissioner on National Minorities (HCNM) Lamberto Zannier visited Tajikistan from 18 to 22 June 2019, where he continued to promote the adoption of multilingual education that achieves a balance between ensuring that minorities are able to learn in their own languages and making them
Publishing date:
24 June 2019
Content type:
Press release
NUR-SULTAN, 24 June 2019 – An OSCE-organized week-long simulation exercise on how to identify and rescue victims of human trafficking kicks off today at the Regional Hub for Countering Global Threats in Nur-Sultan. More than 70 professionals from law enforcement, labour inspectorates, border and migration authorities, prosecutorial offices, NGOs and public social services from 17 OSCE participating States are participating in the live-action training...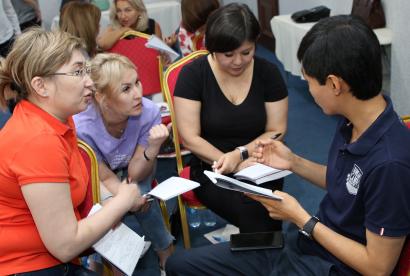 Publishing date:
24 June 2019