News and press releases from the OSCE's global activities.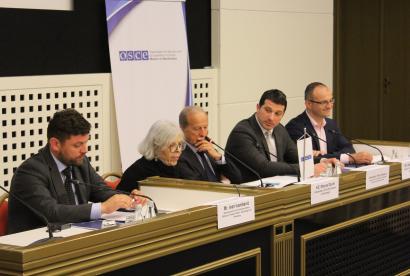 Publishing date:
5 April 2019
Strengthening regional and Adriatic-Ionian cross co-operation among youth was the topic of a conference organized by the OSCE Mission to Montenegro with the Ministry of Sport and Youth in Budva, Montenegro on 4 and 5 April 2019...
Publishing date:
5 April 2019
Discussion on the implementation of strategic documents for the fight against corruption and the legal framework for protection of persons who report corruption in Republika Srpska, organized by the OSCE Mission to Bosnia and Herzegovina, was held on 3 April 2019 in Trebinje...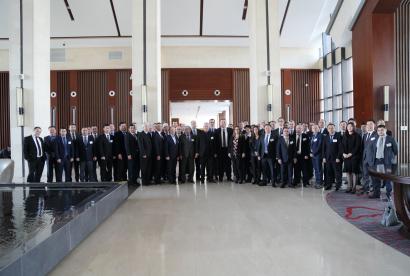 Publishing date:
4 April 2019
A regional workshop on the implementation of the UN Security Council Resolution 1540 (2004), regarding the non-proliferation of weapons of mass destruction, was organized by the Belarus' Foreign Ministry on 3 and 4 April 2019 in Minsk for representatives of countries of the Commonwealth of Independent States (CIS). The workshop was organized in co-operation with the 1540 Committee and its Group of Experts, and supported by the OSCE and the UN Office for Disarmament Affairs, with funding from the European Union...
Publishing date:
4 April 2019
Content type:
Daily report
Compared with the previous reporting period, the SMM recorded more ceasefire violations in Donetsk region and fewer in Luhansk region. The Mission saw weapons in violation of withdrawal lines at a railway station in government-controlled Kostiantynivka. The Mission recorded ceasefire violations near the Zolote disengagement area. The SMM facilitated and monitored adherence to the ceasefire to enable repairs to essential civilian infrastructure on both sides of the contact line. Restrictions of the SMM's access continued in all three disengagement areas. It was also restricted while driving on a road north of Dokuchaievsk, at a heavy weapons holding area and at a checkpoint near Zaichenko, all in non-government-controlled areas of Donetsk region...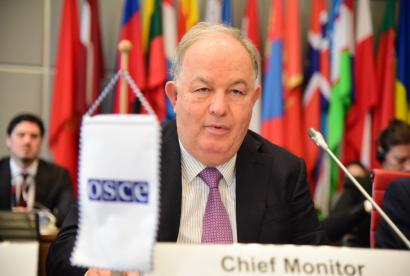 Publishing date:
4 April 2019
Content type:
Press release
VIENNA, 4 April 2019 – Despite the latest recommitment to cease fire, beginning on 8 March, the security situation in eastern Ukraine remains volatile, the Chief Monitor of the OSCE Special Monitoring Mission (SMM) to Ukraine, Ambassador Ertugrul Apakan, said in his address to the OSCE Permanent Council today in Vienna...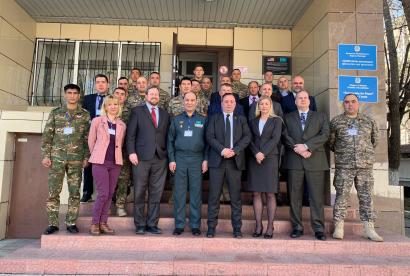 Publishing date:
4 April 2019
A five-day OSCE regional course, Introduction to Humanitarian Mine Action Systems, started on 1 April 2019 in Almaty, Kazakhstan...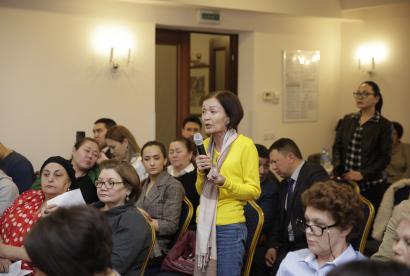 Publishing date:
4 April 2019