News and press releases from the OSCE's global activities.
Publishing date:
23 March 2020
Content type:
Press release
TIRANA/VIENNA, 23 March 2020- OSCE Chairperson-in-Office, Prime Minister and Minister for Europe and Foreign Affairs of Albania, Edi Rama, and OSCE Secretary General Thomas Greminger expressed their deep concern that in recent days, the armed formations have prevented the OSCE Special Monitoring Mission to Ukraine (SMM) from crossing the contact line into non-government-controlled areas of eastern Ukraine. They called for urgent steps to ensure the safety of SMM staff and that the SMM is able to continue to operate, while taking into account the need to control the spread of COVID-19...
Publishing date:
20 March 2020
The OSCE today has recorded its first case of COVID-19 involving a staff member at the Secretariat. All necessary protocols have been followed as set out by the Austrian authorities, and the staff member's condition is already improving.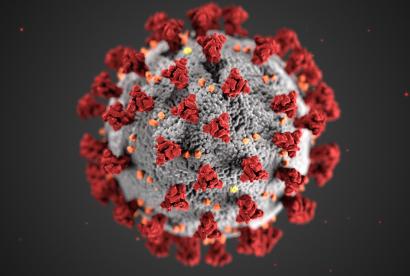 Publishing date:
17 March 2020
The OSCE, together with other international organizations, continues to undertake preventative measures against the COVID-19 outbreak, in line with guidance from the authorities of host countries...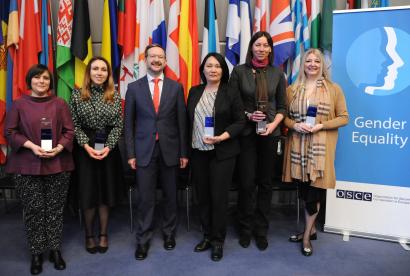 Publishing date:
12 March 2020
OSCE Secretary General Thomas Greminger acknowledged exceptional efforts and achievements of OSCE staff members in promoting gender equality in the OSCE and beyond at an award ceremony that took place on 12 March 2020, in Vienna.
Publishing date:
9 March 2020
The closing conference of the OSCE project "Effective Criminal Justice Strategies and Practices to Combat Gender-based Violence in Eastern Europe" was held in Vienna on 5 and 6 March 2020. The project was implemented over the past two years in Bulgaria, Hungary and Romania...
Publishing date:
6 March 2020
Content type:
Press release
TIRANA/VIENNA/WARSAW, 6 March 2020- Ahead of the International Women's Day OSCE leaders urged further action in promoting gender equality and called for intergenerational dialogue to ensure engagement of young people. This year Women's Day is marked against the backdrop of the 20th anniversary of the UN Security Council Resolution 1325 on Women, Peace and Security and the 25th anniversary of the Beijing Platform for Action for the Advancement of Women, and these occasions provide an opportunity to take stock of progress made, they said.
Publishing date:
27 February 2020
At the invitation of the Standing Committee on Defence and Security of the Armenian National Assembly, some 50 representatives from oversight and government bodies, security sector institutions and civil society organizations gathered in Yerevan on 27 February 2020 to inaugurate the new national multi-stakeholder platform on democratic security sector oversight...