News and press releases from the OSCE's global activities.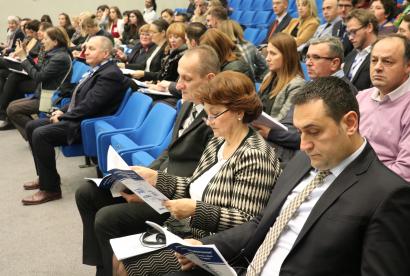 Publishing date:
3 December 2018
The OSCE Mission to Bosnia and Herzegovina (BiH) presented a report titled 'Two schools under one roof': The Most Visible Example of Discrimination in Education in Bosnia and Herzegovina on 3 December 2018 in Sarajevo...
Publishing date:
23 November 2018
The OSCE High Commissioner on National Minorities (HCNM), Lamberto Zannier, during his visit to Ashgabat and the Dashoguz Region from 20 to 23 November 2018, agreed with...
Publishing date:
20 November 2018
On 19 November 2018 the OSCE Mission in Kosovo completed the installation of indoor and outdoor surveillance cameras in the primary school Ali Hasi in the village Cërmjan/Crmljane, located in the municipality of Gjakovë/Djakovica, with the aim of reducing violence in schools. This brings the total number of schools equipped with cameras by the OSCE Mission to 15.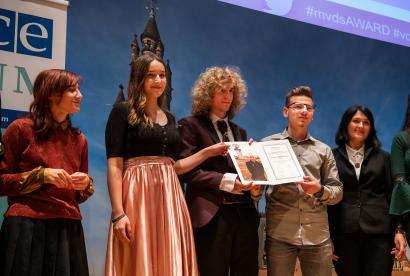 Publishing date:
9 November 2018
Content type:
Press release
THE HAGUE, 9 November 2018 – "We will continue to support not only the students of Jajce, but also any other student who wants changes that will lead to a better future," said Azra Keljalić, a student and President of the Student Council of Jajce Vocational School, as she accepted the 2018 Max van der Stoel Award on behalf of high school students from Jajce, Bosnia and Herzegovina, at a ceremony in The Hague today...
Publishing date:
1 November 2018
Strategic planning and quality written project proposals enable NGOs to access European Union and other important donors' funds. With that in mind, the OSCE Mission to Montenegro provided a series of training courses during October 2018 to the NGO Bona Fide from Pljevlja, Montenegro...
Publishing date:
19 October 2018
The implementation and monitoring of Georgia's Justice for Children System Reform Strategy and National Action Plan were the focus of an OSCE Programme Office in Dushanbe-supported study visit by members of the Tajik Inter-Agency Working Group for Juvenile Justice Reform to Tbilisi from 8 to 12 October 2018...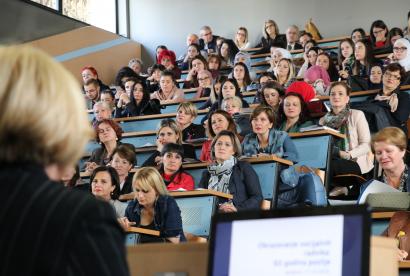 Publishing date:
11 October 2018
Content type:
Press release
SARAJEVO, 11 October 2018 –The OSCE Mission to Bosnia and Herzegovina (BiH) supported the Faculty of Political Sciences of the University of Sarajevo and unions of social workers of the Federation of BiH and Republika Srpska at a conference dedicated to the education of social workers that concluded today in Sarajevo...