News and press releases from the OSCE's global activities.
Publishing date:
8 September 2022
From 6 to 8 September, the OSCE Transnational Threat Department's Border Security and Management Unit organized a working visit to Georgia, with the support of the Georgian Revenue Service and Ministry of Internal Affairs. This visit was an opportunity for members of the Platform, which focuses on preventing and countering corruption at the border, to improve their skills and learn from the Georgian experience.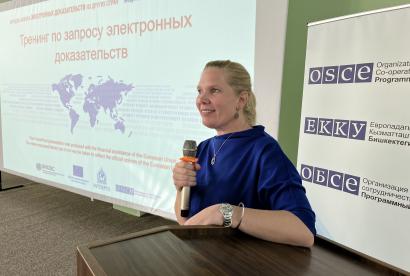 Publishing date:
8 September 2022
The OSCE Programme Office in Bishkek and the OSCE Transnational Threats Department piloted a new training-of-trainers course on requesting electronic evidence across borders on 5 to 8 September in Kyrgyzstan. The course, developed jointly by the UNODC, Interpol, and the OSCE with the financial support from the European Union, is based on the United Nations Practical Guide on Requesting Electronic Evidence Across Borders.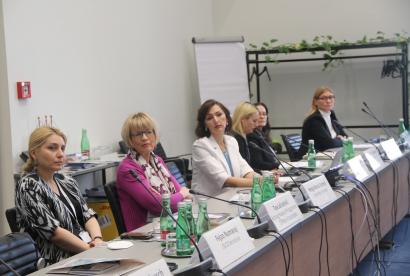 Publishing date:
2 September 2022
Integrating a gender sensitive and gender inclusive approach in border security and management in times of crisis and conflict was the focus of a roundtable discussion organized by the OSCE Border Management Staff College on 2 September 2022 in Vienna.
Publishing date:
23 August 2022
On 22-23 August 2022, the Border Security and Management Unit of the OSCE Transnational Threats Department organized the third online training on "Identification of Impostors at Border Crossing Points" for the respective representatives of border and customs services of Ukraine. The training that brought together 113 participants (54 women, 59 men) was conducted by two experts from the Austrian Federal Ministry of Interior.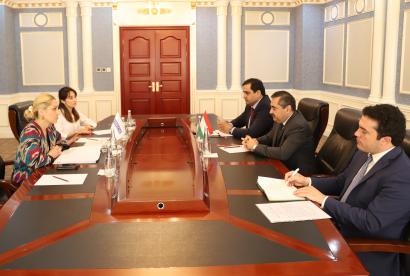 Publishing date:
15 August 2022
What we do:
Arms control, Combating trafficking in human beings, Democratization, Economic activities, Water management, Border management, Disaster risk reduction, Environmental activities, Human rights, Good governance, Countering terrorism, Gender equality, Media freedom and development, Policing, Youth, Rule of law
Acting Head of the OSCE Programme Office in Dushanbe, Tea Jaliashvili met the Deputy Minister of Foreign Affairs of the Republic of Tajikistan, Muzaffar Huseynzoda on 12 August 2022 to discuss areas of co-operation.
Publishing date:
5 August 2022
An OSCE-organized training course on passenger and vehicle screening procedures at a maritime checkpoint took place in Ashgabat from 1 to 5 August 2022.  The agenda of the five-day online event included sessions on modern practices in port control procedures and security management operations at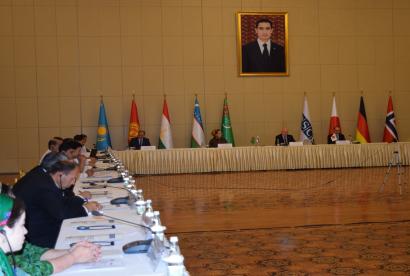 Publishing date:
26 July 2022
An OSCE-organized regional training workshop on countering illicit trafficking of cultural property took place from 26 to 28 July 2022. The three-day event, held in a blended format, aimed to strengthen further regional co-operation to combat all forms and aspects of trafficking in cultural