News and press releases from the OSCE's global activities.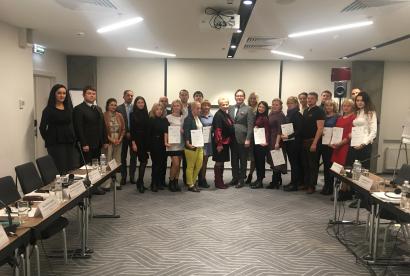 Publishing date:
1 November 2019
The second training course on good practices in interviewing victims of human trafficking, organized as part of an OSCE project, was held from 28 to 31 October 2019 in Kyiv for Ukrainian officials working in this area...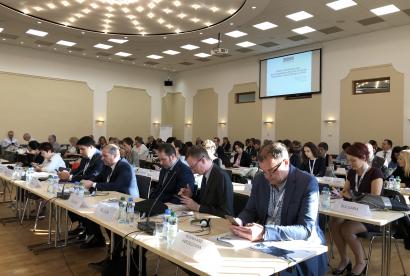 Publishing date:
23 October 2019
National Anti-Trafficking Co-ordinators and Rapporteurs from 42 countries across the OSCE region gathered in Bratislava on 22 and 23 October 2019 for the largest annual meeting of this kind at the international level. They discussed how to address current human trafficking-related challenges and foster the implementation of international commitments, policies and standards set forth by the OSCE and the Council of Europe's Convention on Action against Trafficking in Human Beings...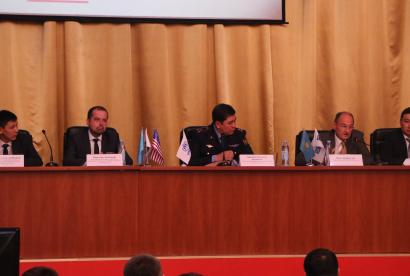 Publishing date:
21 October 2019
A week-long live simulation exercise on how to identify and rescue victims of human trafficking concluded on 18 October 2019 in Karaganda, Kazakhstan. More than 40 professionals from law enforcement, labour inspectorates, prosecutorial offices, NGOs and social services from all across the country participated in the live-action training.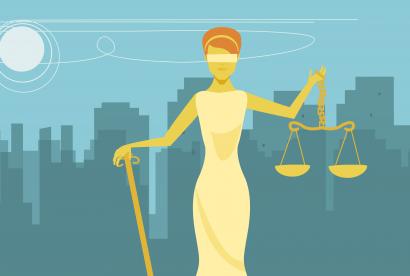 Publishing date:
9 October 2019
Prosecutors from across Bosnia and Herzegovina gathered at the Annual Prosecutorial Conference on Criminal Matters which concluded on 9 October 2019. Over the course of three days, participants took part in panel discussions on; corruption and organized crime, war crimes, preventing violence against children in a digital environment, child victims of crime, gender-based violence, migration and the criminal justice system...
Publishing date:
4 October 2019
Content type:
Press release
VIENNA, 4 October 2019- Valiant Richey has been appointed as the new OSCE Special Representative and Co-ordinator for Combating Trafficking in Human Beings. OSCE Secretary General Thomas Greminger and Ambassador Radomír Boháč, the Permanent Representative of the Slovak Republic to the OSCE and Chairperson of the OSCE Permanent Council, welcomed Richey's appointment as the fifth Special Representative and Co-ordinator for Combating Trafficking in Human Beings since the OSCE Permanent Council established the position in 2005...
Publishing date:
4 October 2019
A series of two-day training courses on the Introduction to Trafficking in Human Beings and its Forms were held on 24 and 25 September and on 30 September and 1 October 2019 in Dushanbe.
Publishing date:
30 September 2019
Strengthening co-operation in addressing trafficking in human beings was the focus of the international roundtable which concluded on 27 September 2019 in Shymkent, Kazakhstan.