News and press releases from the OSCE's global activities.
Publishing date:
28 September 2018
Content type:
Press release
ROME, 28 September 2018- Innovative measures to lower the risks of conflict between states in cyberspace such as emerging technological features, policy engagement, public-private partnerships are the focus of the 2018 OSCE-wide Conference on Cyber/ICT Security taking place in Rome today...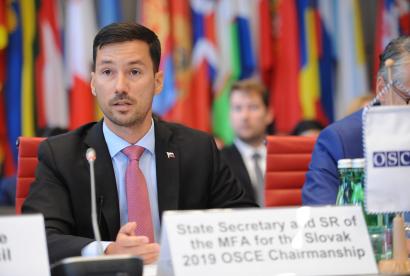 Publishing date:
19 July 2018
Content type:
Press release
VIENNA, 19 July 2018 – Slovakia's OSCE Chairmanship next year will pursue strategies that boost multilateralism, promote conflict prevention and focus on addressing the needs of people, said the country's Foreign and European Affairs State Secretary Lukáš Parízek in Vienna today, as he addressed the Permanent Council on the incoming Chairmanship's priority areas...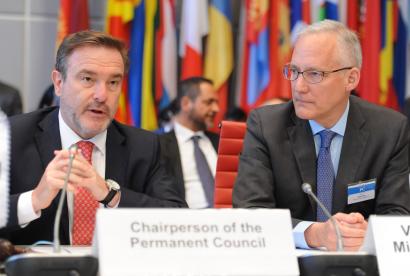 Publishing date:
12 July 2018
Content type:
Press release
VIENNA, 12 July 2018- Co-operation between the OSCE's participating States and role of public-private partnerships in enhancing cyber stability between States was the focus of today's OSCE Permanent Council meeting in Vienna.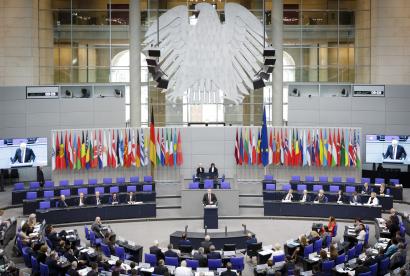 Publishing date:
9 July 2018
Content type:
Press release
BERLIN, 8 July 2018 – The OSCE Parliamentary Assembly's 2018 Annual Session opened today in Berlin with calls for greater political will to ensure the full implementation of international commitments found in the Helsinki Final Act and other OSCE documents. As elected representatives of the people, members of parliament have a key role to play in building support among decision-makers in governments for ensuring compliance with these commitments, speakers said at the Annual Session's opening plenary session.
Publishing date:
28 June 2018
Some 40 officials and experts from eight OSCE participating States in South-Eastern Europe gathered in Bucharest on 27 and 28 June 2018 for a sub-regional training course organized by the OSCE and Romania's Foreign Ministry on the role of information and communication technologies (ICTs) in the context of regional and international security...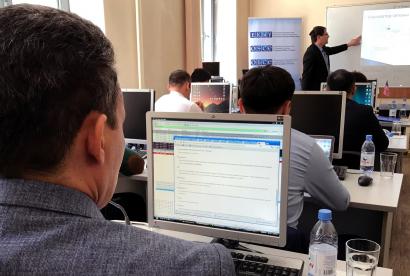 Publishing date:
28 May 2018
An OSCE-supported five-day training seminar on countering cybercrime for representatives of Kazakhstan's governmental institutions and law-enforcement agencies concluded on 25 May 2018 in Almaty, Kazakhstan.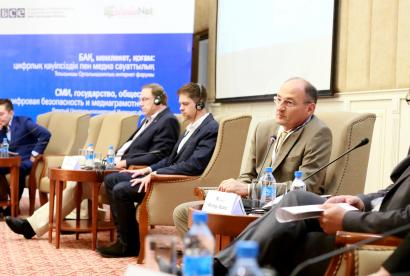 Publishing date:
17 May 2018