News and press releases from the OSCE's global activities.
Publishing date:
26 November 2021
A five-day OSCE regional train-the-trainers course on cybercrime for criminal justice practitioners from the five Central Asian OSCE participating States concluded on 26 November 2021. The course aimed to provide practitioners with the knowledge and skills necessary for developing and delivering professional training courses on this topic.
Publishing date:
12 November 2021
The rapid growth of technology and social media has redefined how people communicate. It has also significantly changed the way organized crime groups operate.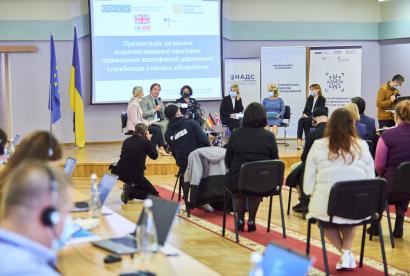 Publishing date:
30 September 2021
A new cyber hygiene project for employees of state institutions in Ukraine was presented on 30 September 2021 by the OSCE Project Co-ordinator in Ukraine with the National Agency of Ukraine for Civil Service and the Ukrainian School of Governance (USG). The project comprises an online and in-person programme for basic cybersecurity skills, an equipped mobile training centre and a pool of trainers prepared to teach public servants.
Publishing date:
29 September 2021
Two online seminars concluded on 24 September 2021 in Nur-Sultan. One seminar was on the characteristics of cyberattacks and the other on investigating criminal cases related to Internet fraud.
Publishing date:
23 September 2021
On 23 September 2021, the South-East Europe Police Chiefs Association (SEPCA), chaired by Montenegro, opened a two day conference in Budva hosted by the Ministry of Interior's Police Directorate with the support of the OSCE Mission in Montenegro...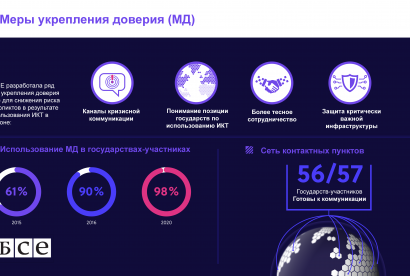 Publishing date:
8 July 2021
The OSCE's Transnational Threats Department released a Russian-language version of its new e-learning course on OSCE cyber/ICT security Confidence-Building Measures (CBMs) on 8 July 2021.
Publishing date:
29 June 2021