News and press releases from the OSCE's global activities.
Publishing date:
19 May 2022
On 18-19 May, the OSCE Programme Office (POiB) kicked-off a series of capacity-building activities, within its programmatic efforts to support peacebuilding activities in Kyrgyzstan. The workshop, which was held in Osh city, focused on strengthening Kyrgyzstan's early warning and conflict prevention institutions, including within the framework of implementing the national civic integration concept "Kyrgyz Jarany" ("Kyrgyz Citizen").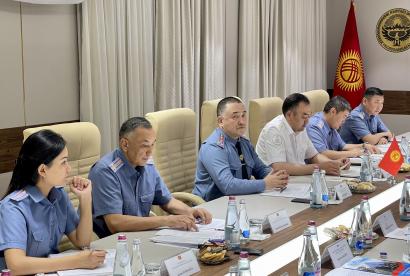 Publishing date:
18 May 2022
The OSCE has concluded a five-day visit to Kyrgyzstan to assess the ongoing police development and reform. The visit was a joint effort from the OSCE Transnational Threats Department (TNTD), the Office for Democratic Institutions and Human Rights (ODIHR), and the OSCE Programme Office in Bishkek.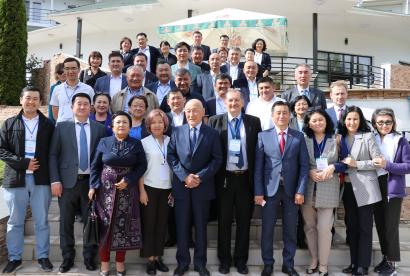 Publishing date:
18 May 2022
The Jogorku Kenesh is the national parliament of Kyrgyzstan, it consists of 90 members of parliament, including 19 women MPs. Some 50 newly elected parliamentarians and staff of the administration of the Jogorku Kenesh of Kyrgyzstan took part in a series of orientation seminars during April and May, organized with the support of the United Nations Development Programme in Kyrgyzstan and the OSCE Programme Office in Bishkek. The seminars aimed to enhance professional knowledge and skills of the newly elected MPs and the staff, thereby strengthening the institutional capacity of the Jogorku Kenesh.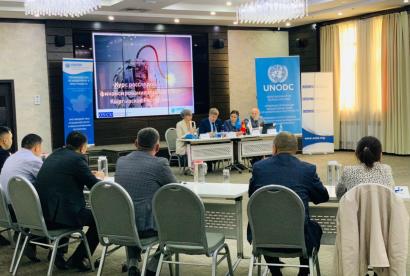 Publishing date:
19 April 2022
Terrorist financing encompasses the means and methods used by terrorist groups to finance their activities that poses serious threats to national, regional and international stability and economic growth.
Publishing date:
16 March 2022
Twenty-two young officials working in Kazakhstan, Kyrgyzstan, Tajikistan and Uzbekistan's presidential administrations, parliaments, government agencies, research and academic institutions are taking part in a five-day Young Policy Advisers Course (YPAC) from 14 to 18 March in Tashkent, Uzbekistan.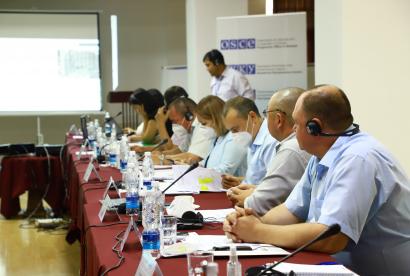 Publishing date:
3 February 2022
Kyrgyzstan began the implementation of the new National Action Plan (NAP) of the Kyrgyz Republic on the implementation of United Nations Security Council Resolution (UNSCR) 1540 for 2022-2025, which has been developed throughout 2021 with the OSCE expert support and finally approved/adopted on 24 December 2021.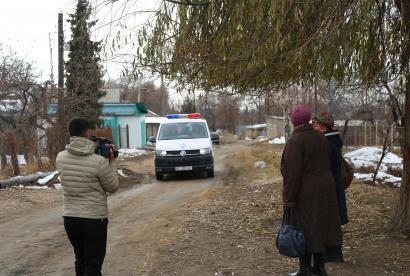 Publishing date:
17 December 2021