News and press releases from the OSCE's global activities.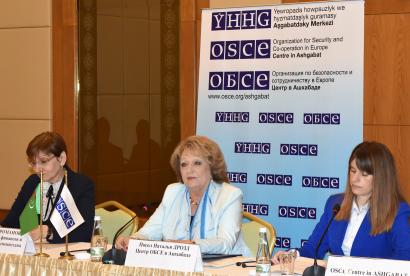 Publishing date:
22 May 2019
"Towards Regional Economic Connectivity – National Mechanisms for Trade and Transport Facilitation" was the title of an OSCE regional expert seminar that ended in Ashgabat on 22 May 2019...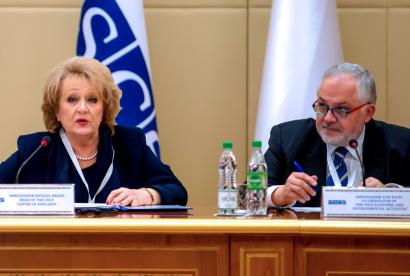 Publishing date:
31 May 2018
"Good Governance and Economic Connectivity- best practices within the OSCE region" was the topic of the OSCE Regional Ministerial Conference organized by the OSCE and the Government of Turkmenistan that ended in Ashgabat on 31 May 2018...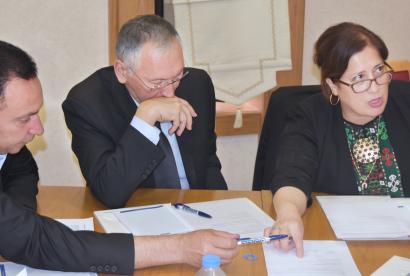 Publishing date:
25 April 2018
Indicators of money laundering, terrorism financing and corruption and best practices for interagency co-operation were discussed at an OSCE-organized seminar that concluded on 25 April 2018 in Ashgabat...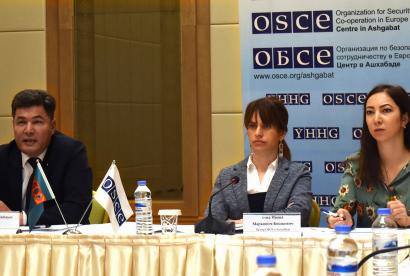 Publishing date:
17 April 2018
The development of a road map on solar energy in Turkmenistan was the focus of an OSCE-supported discussion in Ashgabat on 17 April 2018 for officials from the Ministry of Energy, the Ministry of Finance and Economy, the Institute of Solar Energy of the Academy of Science of Turkmenistan, the State Committee for Environment Protection and Land Resources, professors from the Mary Turkmen State Energy Institute and representatives of other relevant institutions and nature protection public organizations...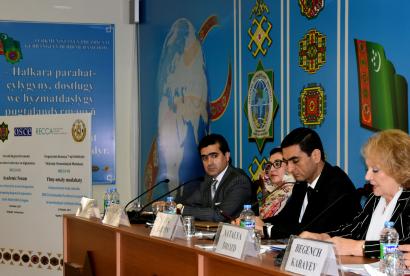 Publishing date:
13 October 2017
Content type:
Press release
ASHGABAT, 13 October 2017- Policymakers, diplomats and experts from the research institutes and economic sectors representing the countries of Central, South and Southwest Asia today participated in an OSCE-supported academic forum held as part of the Seventh Regional Economic Co-operation Conference on Afghanistan (RECCA VII)...
Publishing date:
13 October 2017
Best practices in countering money laundering through offshore zones were shared at an OSCE-supported seminar for representatives from Turkmenistan's Ministry of Finance, its law enforcement and supervisory bodies, several commercial banks and other relevant agencies, which took place in Ashgabat from 11 to13 October 2017.
Publishing date:
11 October 2017
Representatives of ministries dealing with transport logistics, finance institutions, the State Customs and State Border Services, the Union of Entrepreneurs and Industrialists, and other state bodies participated in an OSCE-organized seminar on facilitating the development of secure national transport and trade infrastructures that took place in Ashgabat on 10 and 11 October 2017...