News and press releases from the OSCE's global activities.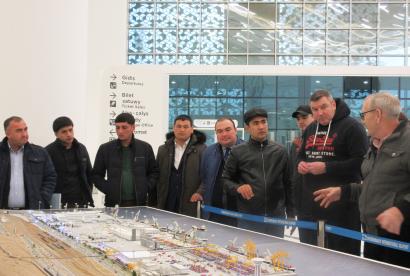 Publishing date:
21 December 2018
More than 25 seaport security and law enforcement officials completed a five-day practical training course on port security management and procedures on 21 December 2018. The course, held at the Turkmenbashi International Seaport on the Caspian Sea, was organized by the OSCE Centre in Ashgabat...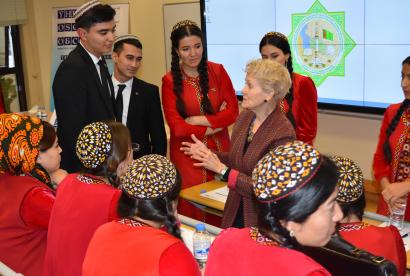 Publishing date:
5 December 2018
Over 70 university students and teaching staff attended lectures on the role of women in the security and development process from 3 to 5 December 2018 in Ashgabat. The event was organized by OSCE Centre in Ashgabat. Swanee Hunt, the Eleanor Roosevelt Lecturer in Public Policy at the Harvard Kennedy School of Government in the United States, delivered the lectures, focusing on women's active participation in conflict prevention and resolution, peace building and policy making.
Publishing date:
27 November 2018
An OSCE-organized workshop for senior border officials from Turkmenistan and Afghanistan on inter-agency co-operation in border security and management took place in Ashgabat from 19 to 23 November 2018...
Publishing date:
23 November 2018
The OSCE High Commissioner on National Minorities (HCNM), Lamberto Zannier, during his visit to Ashgabat and the Dashoguz Region from 20 to 23 November 2018, agreed with...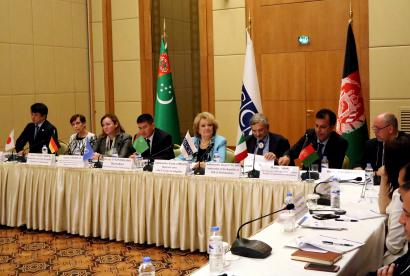 Publishing date:
29 October 2018
An OSCE-organized joint Turkmen-Afghan workshop on combating illicit trafficking in cultural property concluded on 25 October 2018 in Ashgabat.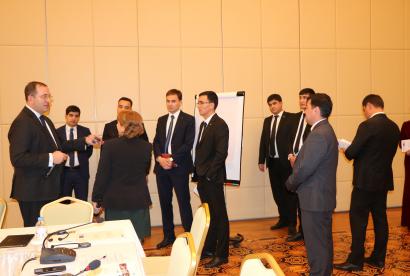 Publishing date:
18 October 2018
Strengthening protection and preparedness against terrorist attacks aimed at critical energy infrastructure was the focus of a risk-assessment and crisis management exercise held in Turkmenistan's capital on 17 and 18 October 2018, organized by the OSCE Transnational Threats Department and the OSCE Centre in Ashgabat.
Publishing date:
12 October 2018