News and press releases from the OSCE's global activities.
Publishing date:
23 February 2021
The programmatic activities for 2021 and a decision on the next host country for its Secretariat were the focus of the meeting of the Executive Board of the Permanent Conference of Organized Crime Prosecutors (PCOCP) held on 23 February 2021.
Publishing date:
11 February 2021
The Balkan Asset Management Interagency Network (BAMIN), which is supported by the OSCE through an extra-budgetary project, organized its first Steering Group meeting under the Albanian Presidency on 10 February 2021. The Albanian Presidency in BAMIN is represented the Agency for Seized and Confiscated Assets from the country's Ministry of Interior...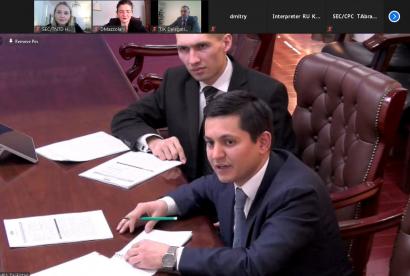 Publishing date:
29 January 2021
Tajikistan's national priorities on cybercrime activities was the focus of a virtual discussion held on 28 January 2021. The OSCE Secretariat's Transnational Threats Department/Strategic Police Matters Unit (TNTD/SPMU) hosted the event...
Publishing date:
7 January 2021
An OSCE-organized three-day online training on international co-operation and mutual legal assistance in asset recovery for beneficiaries in Albania concluded on 7 January 2021.
Publishing date:
22 December 2020
The OSCE held an online national workshop for Bosnia and Herzegovina on the social re-use of confiscated assets on 21 December 2020. More than 20 representatives from prosecutions' offices, law enforcement, asset management agencies and civil society organizations participated in the event.
Publishing date:
16 December 2020
A two-day workshop on organized crime, asset confiscation and social re-use, organized jointly by the OSCE and UNODC, took place on 15 and 16 December 2020 for beneficiaries in South-Eastern Europe...
Publishing date:
10 December 2020
Promoting the social re-use of assets confiscated from criminal activity was the focus of two online workshops for Serbian and North Macedonian civil society organizations, law enforcement practitioners, asset management agencies and prosecutions offices, which were held on 7 and 10 December 2020. More than 30 participants attended. The workshops are part of a series of national workshops the OSCE is organizing for five South-Eastern European countries to promote the social re-use of assets as an efficient tool in preventing and fighting against organized crime and corruption...