News and press releases from the OSCE's global activities.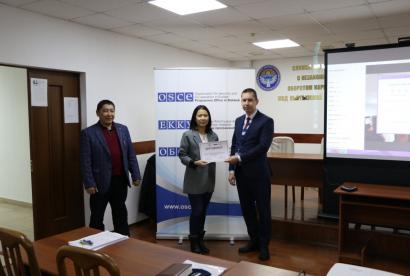 Publishing date:
16 December 2021
A three-day online training course on "Strengthening Capacities of the Service on Countering Illicit Drug Trafficking of the Ministry of Interior of the Kyrgyz Republic in Combating the Spread of Illicit Drugs Facilitated by the Internet" concluded on 15 December 2021 in Bishkek, Kyrgyzstan.
Publishing date:
15 December 2021
The OSCE Transnational Threats Department and the OSCE Presence in Albania jointly organized the online training course "Implementing Intelligence-Led Policing on Strategic and Operational Levels" on 9 and 10 December.
Publishing date:
13 December 2021
On 9 December 2021, the OSCE launched the regional project 'Enhancing Criminal Justice Capacities for Combating Gender-based Violence in South-Eastern Europe'.
Publishing date:
10 December 2021
A five-day OSCE-supported training course on internet investigations and open source intelligence gathering (OSINT) for criminal justice practitioners from the five Central Asian OSCE participating States concluded on 10 December 2021.
Publishing date:
10 December 2021
Five representatives from the Republic of Armenia's police and Armenia's Deputy Minister of Justice Kristin Grigoryan participated in a two-and-a-half day study visit, organized by the OSCE Strategic Police Matters Unit and hosted by the Swedish Police Authority, Police Region Stockholm.
Publishing date:
9 December 2021
On 9 December, the Transnational Threats Department and the Office of the Co-ordinator of OSCE Economic and Environmental Activities in co-operation with the OSCE Academy in Bishkek organized a national workshop on strengthening youth crime and drug use prevention in Bishkek.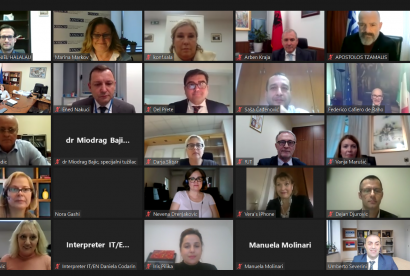 Publishing date:
7 December 2021
The Prosecutor's Office of Bulgaria is the new host of the Secretariat of the Permanent Conference of Organized Crime Prosecutors. The decision was reached on 6 December at the seventh network meeting, organized with the support of the OSCE.