News and press releases from the OSCE's global activities.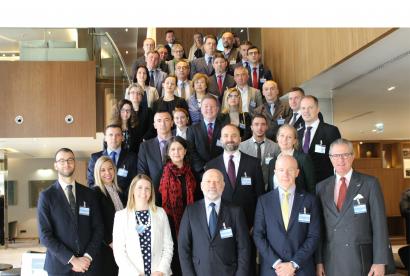 Publishing date:
20 November 2019
How to strengthen critical infrastructure against terrorist attacks is being explored at a three-day regional expert workshop for national representatives from eight OSCE participating States in South-Eastern Europe, which opened on 19 November 2019 in Skopje...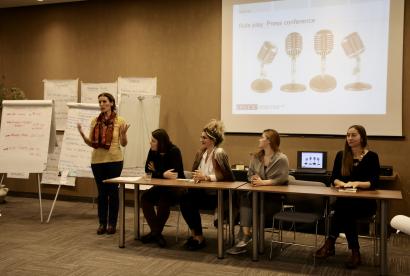 Publishing date:
18 November 2019
Fifteen representatives of civil society and OSCE field operations from across South-Eastern Europe participated in a regional train-the-trainer seminar for future facilitators of courses tailored for women leaders on preventing violent extremism and radicalization that lead to terrorism. The seminar, held in Belgrade from 11 to 16 November 2019, was organized by the Action against Terrorism Unit of the OSCE Transnational Threats Department...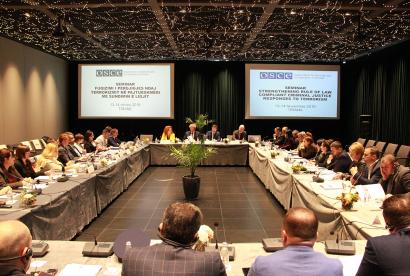 Publishing date:
14 November 2019
Strengthening rule of law-compliant criminal justice responses to terrorism was the aim of a two-day seminar which concluded on 14 November 2019 in Tirana. Over 40 Albanian practitioners from relevant government agencies, the Bar Association and civil society representatives attended the seminar...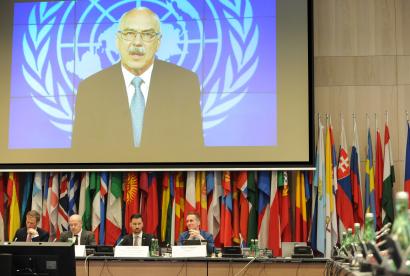 Publishing date:
1 November 2019
Content type:
Press release
VIENNA, 1 November 2019- More than 170 experts from OSCE participating States and the Partners for Co-operation gathered in Vienna on 31 October and 1 November 2019 for the Third OSCE-wide Seminar on Passenger Data Exchange. The event, which this year focuses on how to counter the risks posed by returned foreign terrorist fighters, was organized by the OSCE Transnational Threats Department's Border Security and Management Unit and the United Nations Office of Counter-Terrorism (UNOCT)...
Publishing date:
25 October 2019
Content type:
Press release
TIRANA, 25 October 2019 — Making tangible steps towards a more strategic, action-oriented approach to co-operation between the OSCE and its Mediterranean Partners for Co-operation was the focus of the two-day 2019 OSCE Mediterranean Conference, which concluded today in Tirana...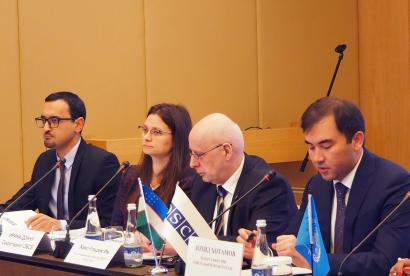 Publishing date:
25 October 2019
A three-day training course aimed at further strengthening the capacity of Uzbekistan to counter terrorist financing concluded in Tashkent on 25 October 2019...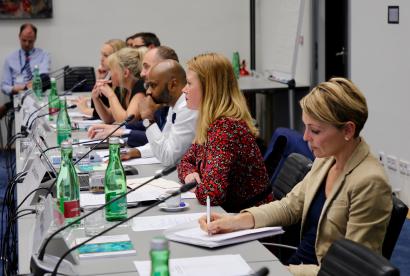 Publishing date:
2 October 2019
More than 40 representatives of law enforcement agencies, government and practitioners as well as international organizations gathered in Vienna on 2 October 2019 for the official launch of the OSCE handbook on Understanding the Role of Gender in Preventing and Countering Violent Extremism and Radicalization That Lead to Terrorism: Good Practices for Law Enforcement. The handbook, the first of its kind, is the result of a two-year collaborative effort by experts on gender, security sector and countering violent extremism based on case studies from across the OSCE area...