News and press releases from the OSCE's global activities.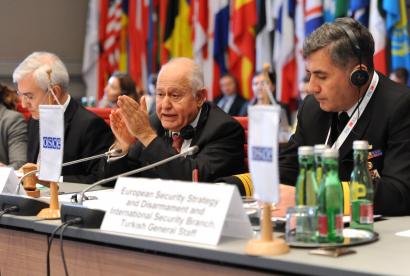 Publishing date:
29 January 2020
Content type:
Press release
VIENNA, 29 January 2020- The 20th Anniversary of the 1999 OSCE Istanbul Summit was marked at today's meeting of the OSCE Forum for Security Co-operation (FSC) in Vienna, held under Turkey's FSC Chairmanship. Speakers described the Summit as a "bridge-builder to the 21st century", which could inspire OSCE participating States to step up a co-operative and constructive approach to addressing security challenges by reminding them of past common efforts to ensure peace, stability and security...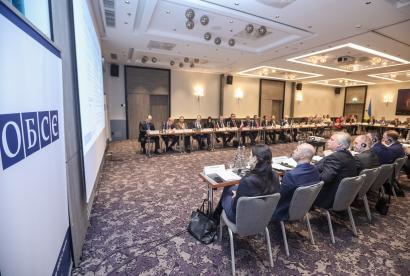 Publishing date:
21 January 2020
Content type:
Press release
KYIV, 21 January 2020 – The OSCE today expanded its support to Ukraine in strengthening its response to the illicit trafficking of weapons, ammunition and explosives, with the launch of another two extra-budgetary projects. Some 50 representatives of Ukrainian governmental agencies and the donor community participated in the projects' first Programme Governance Board meeting today in Kyiv, which marked the beginning of the OSCE's multi-year assistance to the Ukrainian authorities in this area...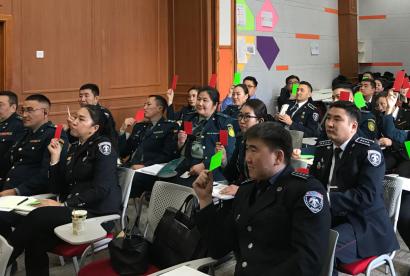 Publishing date:
24 December 2019
The OSCE's Transnational Threats Department Border Security and Management Unit (TNTD/BSMU) held a training course on the detection of forged documents and impostors in Ulaanbaatar from 16 to 20 December 2019. The event was organized in co-operation with the University of Internal Affairs of Mongolia and conducted by document experts of the Austrian Federal Ministry of the Interior.
Publishing date:
20 December 2019
On the occasion of the International Migrants Day, the Office of the Co-ordinator of OSCE Economic and Environmental Activities, on 18 December 2019 in Vienna, organized an event to discuss ways to maximize the impact of innovation, education and mobility on the development of human capital in the 21st century...
Publishing date:
20 December 2019
The OSCE Secretariat and the International Civil Aviation Organization (ICAO), agreed to strengthen their co-operation on facilitating air transport and enhancing border security in a Memorandum of Understanding signed on 21 November 2019...
Publishing date:
19 December 2019
Representatives from police services and prosecution offices of Albania, Bosnia and Herzegovina, Montenegro, North Macedonia and Serbia completed a three-day workshop organized by the OSCE in Belgrade on 19 December 2019 on promoting closer co-operation and mutual legal assistance requests among countries of South-Eastern Europe to fight organized crime, particularly through the recovery of criminal assets...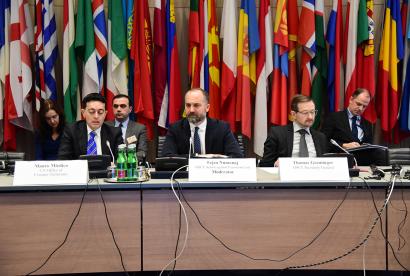 Publishing date:
16 December 2019
Content type:
Press release
VIENNA, 16 December 2019 – More than 120 national experts, representatives from international and regional organizations, the private sector, academia and civil society are exploring how to strengthen the resilience of 'soft' targets against terrorist attacks through public-private partnerships during a two-day OSCE-wide expert seminar, which opened today in Vienna...