News and press releases from the OSCE's global activities.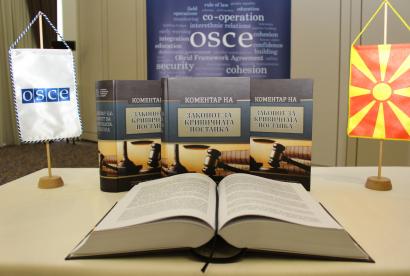 Publishing date:
20 December 2018
The OSCE Mission to Skopje presented today a Legal Commentary on the Law on Criminal Procedure, the first of its kind, prepared by a group of legal experts that will help lawyers, judges and prosecutors apply the Law in a better and more uniform fashion in the courts.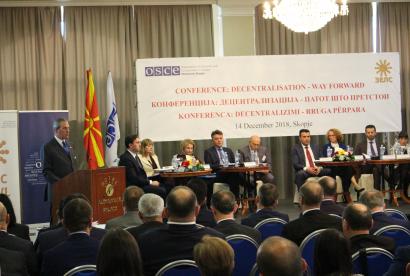 Publishing date:
14 December 2018
The Prime Minister, government ministers and mayors of all 81 local self-government units in the country gathered on 14 December 2018 for a national conference organized by the OSCE Mission to Skopje and the Association of Municipalities (ZELS) to discuss the remaining challenges related to the decentralization process...
Publishing date:
26 November 2018
Members of Parliament, parliament service staff and representatives from the government and civil society organizations participated in an oversight simulation in Mavrovo from 23 to 25 November 2018 to learn about and practice how to organize public hearings in the parliament...
Publishing date:
19 November 2018
Representatives of the municipal administration, local institutions, civil society, education sector, youth, women as well as religious and local community leaders gathered at an OSCE roundtable in Tetovo on 19 November 2018 to discuss the implementation of the National Countering Violent Extremism (CVE) Strategy and Action Plan at the local level...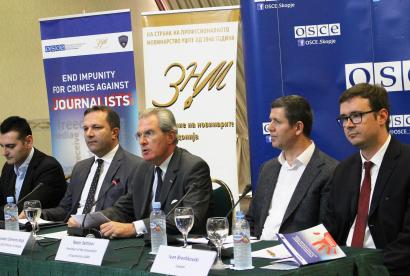 Publishing date:
2 November 2018
Content type:
Press release
SKOPJE, 2 November 2018 – The OSCE Mission to Skopje marked the International Day to End Impunity for Crimes against Journalists in Skopje today by launching a guidebook on safety of journalists while covering critical events...
Publishing date:
1 November 2018
Hate speech in the media was the focus of a two-day OSCE Mission to Skopje-supported discussion with representatives of media organizations, national human rights institutions, state and regulatory bodies, criminal justice agencies and civil society organizations, which concluded on 1 November 2018 in Mavrovo...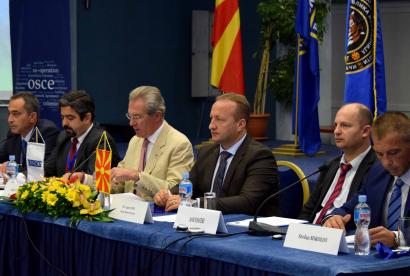 Publishing date:
16 October 2018
Content type:
Press release
Best practices in dealing with violent extremism and radicalization that lead to terrorism (VERLT), particularly the challenge of returning foreign fighters, is the focus of a three-day international conference that opened in Ohrid on 16 October 2018...