News and press releases from the OSCE's global activities.
Publishing date:
26 March 2021
As part of an joint initiative to strengthen capacities of civil society organizations (CSOs) in using digital platforms during the COVID-19 pandemic, the OSCE Mission to Montenegro delivered IT equipment to 19 CSOs from 15 to 26 March...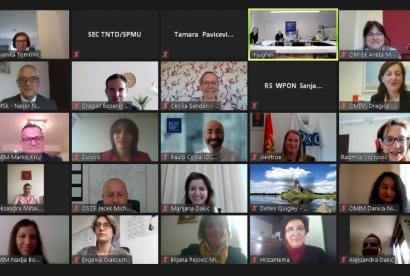 Publishing date:
10 March 2021
Content type:
Press release
PODGORICA/VIENNA, 10 March – Increased participation of women in the police sector contributes to enhancing public confidence in the police. This was the conclusion of an online event of the OSCE project "Increasing and Supporting the Participation of Women at all Levels of Policing" held on 10 March 2021.
Publishing date:
5 February 2021
An online training course on international co-operation in asset recovery and cross-border collaboration prior to and during the mutual legal assistance process, for criminal justice practitioners from Montenegro, was held from 2 to 4 February 2021.
Publishing date:
23 January 2021
Head of the OSCE Mission to Montenegro, Maryse Daviet, congratulated the journalists in the country the Day of Journalists, 23 January, which marks the publication of the first printed newspaper in Cetinje in 1871...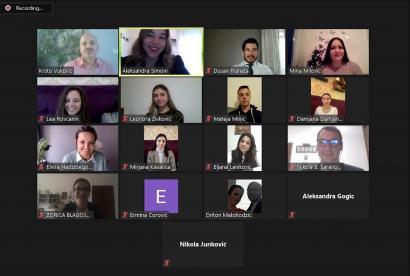 Publishing date:
30 December 2020
On 27 December 2020, four young people from the coastal region of Montenegro, with the support of the OSCE Mission to Montenegro and Forum MNE, organized an online debate focused on young people as promoters of European values in Montenegro and Montenegrin values in Europe, as part of the "Leaders against Intolerance and Violent Extremism – LIVE" project...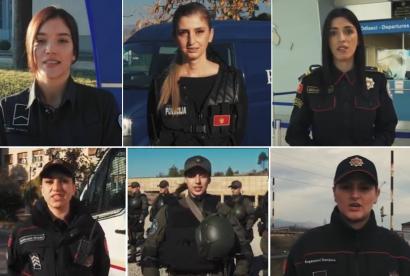 Publishing date:
29 December 2020
To raise citizens' awareness of the benefits women can bring to all sectors of policing, the OSCE Mission to Montenegro, together with the country's Police Directorate, announced on 29 December 2020 that they are launching a public information campaign called, "We are the power of the team — For more women in policing"...
Publishing date:
28 December 2020
As part of activities to preserve the cultural and media heritage of Montenegro, the OSCE Mission to Montenegro provided technical equipment to Pobjeda, Montenegro's oldest daily print newspaper, in Podogrica on 28 December 2020...