News and press releases from the OSCE's global activities.
Publishing date:
26 July 2022
Content type:
Press release
THE HAGUE, 26 July 2022 – The Social Justice Center (SJC) from Georgia has been selected as the winner of the 2022 Max van der Stoel Award. The Award recognizes its work to support and empower vulnerable groups, including national minorities, in Georgia.
Publishing date:
25 July 2022
Content type:
Press statement
VIENNA, 25 July 2022- OSCE Special Monitoring Mission (SMM) Acting Head of Mission Antje Grawe today denounced the persecution of SMM's national Mission members, including those deprived of their liberty in non-government controlled areas of Donetsk and Luhansk, refuted claims against them, and called for their immediate and unconditional release.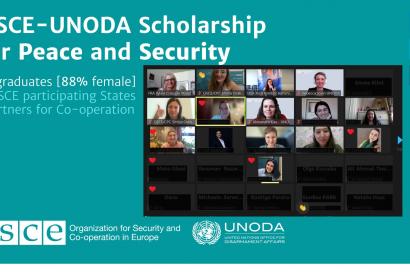 Publishing date:
25 July 2022
On 24 July, the 8-week online course of 2022 OSCE-UNODA Scholarship for Peace and Security training programme on arms control, disarmament and non-proliferation was concluded with 123 graduates [88% female] from 51 OSCE participating States and 8 Partners for Co-operation. Most of the participants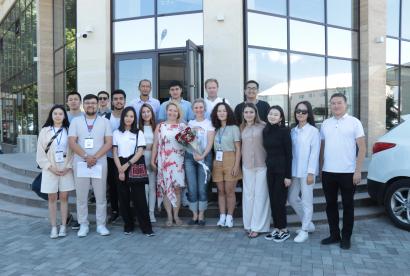 Publishing date:
25 July 2022
Model OSCE is an engaging workshop where young people simulate the work of the Permanent Council by representing the OSCE participating States, and learn more about the Organization's comprehensive model of security and its consensus-based decision-making processes.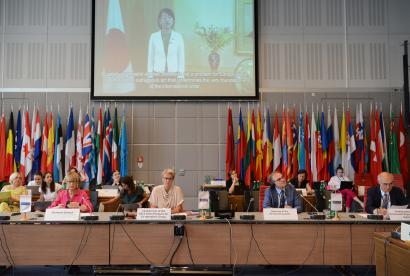 Publishing date:
22 July 2022
On 22 July 2022, an OSCE Asian Partners for Co-operation Group discussion was held in Vienna on the occasion of the 30th anniversary of co-operation between the OSCE and Japan. Japan was the first Asian country to be invited to a CSCE meeting in 1992.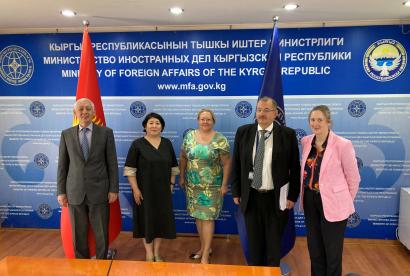 Publishing date:
22 July 2022
Director of the OSCE Conflict Prevention Centre (CPC) and Deputy Head of the OSCE Secretariat Tuula Yrjölä concluded her two-day visit to Kyrgyzstan where she held bilateral meetings with host country officials, and discussed, inter alia, OSCE-Kyrgyzstan co-operation, especially in light of the 30year anniversary of Kyrgyzstan's participation in the Organization, regional co-operation, and current security challenges.
Publishing date:
22 July 2022
OSCE Media Freedom Representative Teresa Ribeiro publishes three reports on tools and commitments regarding media freedom