News and press releases from the OSCE's global activities.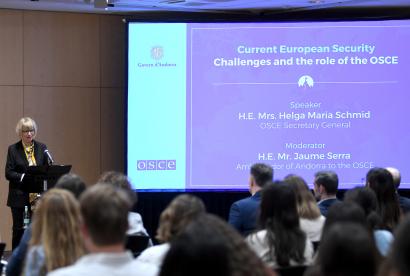 Publishing date:
28 July 2022
Content type:
Press release
ANDORRA LA VELLA, 28 July 2022- OSCE Secretary Genera Helga Maria Schmid visited Andorra on 27 July to engage in policy discussions with Andorran youth representatives and attend the closing event of the "OSCE Debating Perspectives 20-30 Roadshow." During a lecture at the Roadshow, the Secretary General focused on the OSCE's vital role to promote comprehensive security including the respect of human rights and fundamental freedoms. She highlighted the crucial role of youth in promoting democracy, and called for increased efforts to empower women and enable their equal participation, including in peace processes.
Publishing date:
28 July 2022
Thirty-eight OSCE participating States invoked the OSCE's Moscow Mechanism on 28 July 2022 in order "to establish a mission of experts to look into and report on the ongoing concerns […] identified as particularly serious threats to the fulfilment of the provisions of the OSCE human dimension by the Russian Federation, to assess Russia's legal and administrative practice in light of its OSCE commitments, to establish the facts, and to provide recommendations and advice".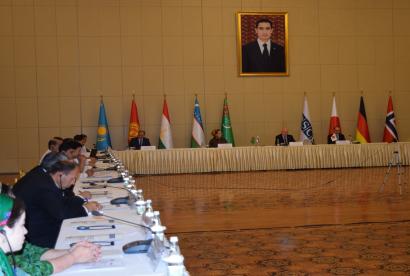 Publishing date:
26 July 2022
An OSCE-organized regional training workshop on countering illicit trafficking of cultural property took place from 26 to 28 July 2022. The three-day event, held in a blended format, aimed to strengthen further regional co-operation to combat all forms and aspects of trafficking in cultural
Publishing date:
26 July 2022
Content type:
Press release
THE HAGUE, 26 July 2022 – The Social Justice Center (SJC) from Georgia has been selected as the winner of the 2022 Max van der Stoel Award. The Award recognizes its work to support and empower vulnerable groups, including national minorities, in Georgia.
Publishing date:
25 July 2022
Content type:
Press statement
VIENNA, 25 July 2022- OSCE Special Monitoring Mission (SMM) Acting Head of Mission Antje Grawe today denounced the persecution of SMM's national Mission members, including those deprived of their liberty in non-government controlled areas of Donetsk and Luhansk, refuted claims against them, and called for their immediate and unconditional release.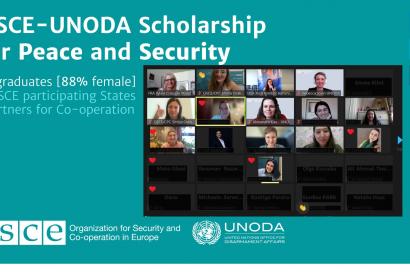 Publishing date:
25 July 2022
On 24 July, the 8-week online course of 2022 OSCE-UNODA Scholarship for Peace and Security training programme on arms control, disarmament and non-proliferation was concluded with 123 graduates [88% female] from 51 OSCE participating States and 8 Partners for Co-operation. Most of the participants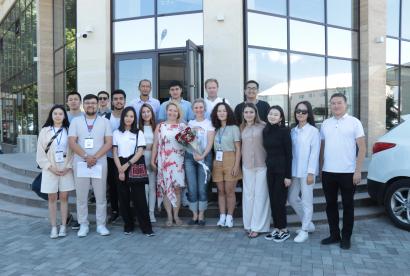 Publishing date:
25 July 2022
Model OSCE is an engaging workshop where young people simulate the work of the Permanent Council by representing the OSCE participating States, and learn more about the Organization's comprehensive model of security and its consensus-based decision-making processes.