News and press releases from the OSCE's global activities.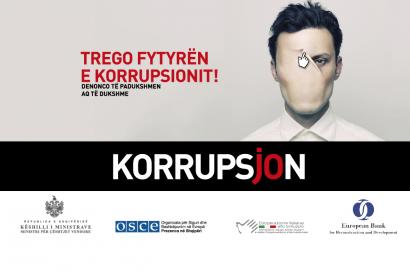 Publishing date:
2 December 2015
The OSCE Presence in Albania and the National Co-ordinator against Corruption launched on 2 December 2015 a renewed public information campaign under the slogan Show the Face of Corruption. The newest component of the campaign is a series of lectures on anti-corruption in around 30 high schools and universities across the country, which will run until 18 December. In addition, posters and banners are put on display in towns across the country and also on several of the most visited online portals...
Publishing date:
24 November 2015
Content type:
Press release
DURRËS, Albania, 24 November 2015 – Newly-elected women members of municipal councils from across Albania learned new skills and networked with their more experienced peers at the OSCE-supported three-day School for Municipal Women Councillors, which ended today. It is the fourth time the OSCE Presence in Albania has organized this initiative since 2011...
Publishing date:
15 October 2015
Mentoring is one of the most effective strategies to promote women's participation in public and political life, said participants of an expert meeting in Skopje organized by the OSCE Gender Section on 12 October 2015, which brought together representatives of civil society, politics, business and academia from across the Western Balkans...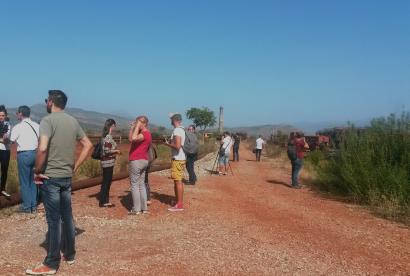 Publishing date:
22 September 2015
The OSCE Mission to Montenegro and OSCE Presence in Albania organized a joint seminar for Montenegrin and Albanian journalists on environmental challenges in the Shkodra/Skadar Lake area on 16-18 September 2015. The seminar started in Shkodra, Albania and continued in Virpazar, Montenegro including a visit to the nearby Aluminum Plant.
Publishing date:
30 July 2015
Content type:
Press release
TIRANA, 30 July 2015 – Some 34 young people from Albania and Serbia today completed a five-day long Summer School in Tirana on inter-cultural dialogue in the digital era, where they discussed and shared experiences and ideas on challenges facing the youth in their countries...
Publishing date:
9 June 2015
The OSCE Presence in Albania Presence, the European Broadcasting Union (EBU) and Albanian Radio and Television (RTSH) signed a memorandum of understanding on 9 June 2015 on future joint activities aimed at supporting the transformation of Albania's public broadcaster into an independent, professional and sustainable public broadcaster...
Publishing date:
8 June 2015
The first bilateral meeting on gender equality issues of Parliamentary Committees from Montenegro and Albania took place on 7 June 2015 in Budva, Montenegro...